Experience Europe Right in the Heart of Healdsburg
With international travel restrictions still in flux for many countries, travelers are looking for destinations to "experience Europe" without leaving the US. Healdsburg, CA offers a charming and sophisticated way for travelers to enjoy European-inspired experiences – from a French bistro lunch to an Italian heritage wine flight – in the heart of Northern California's Wine Country.
Take a brief tour of some of these special getaways, Inns, wineries, and dining establishments in the charming hamlet of Healdsburg.  You will find travel experiences much like you indulge in on your European sojourns.  You can actually satisfy your European craving not too far from home. No Airports to deal with, no long lines, no customs, no jet lag, just a relaxing drive through the rolling hills of Northern California will deliver you to a wine country vacation in this small but mighty town
Living in the Bay Area, there are so many options to visit so much of what we miss while we were busy traveling across the pond to visit France, Italy, Spain, and Great Britain.
Little did many people not realize that the flavor and ambiance of the charming small European towns are actually nestled practically in our own back yard a few hours' drive away, in Healdsburg, California.
Healdsburg is a city located in Sonoma County, in California's Wine Country. At the 2010 census, the city had a population of 11,254. Due to its three most important wine-producing regions (the Russian River, Dry Creek, and Alexander Valley AVAs), Healdsburg has been continuously awarded one of the top 10 small towns in America and is home to three of the top wineries in the United States.
Nestled along the Russian River in the heart of Sonoma Wine Country, Healdsburg combines small-town charm, stunning vistas, and award-winning vintages with an eclectic mix centered around a charming town plaza lined with shops, restaurants, tasting rooms, galleries, and bars. And while travel looks different right now, there are still many ways to eat, sip, shop, and explore your way through Healdsburg.
France Inspired Healdsburg
If you're in the market for the perfect substitute for a French vacation, Hotel Les Mars brings Parisian-style charm to Northern California with its traditional 17th and 18th-century antiques throughout the property and grounds that reflect the landscape of a historic French Maison. The stunning 16-room hotel features European-style service, complimentary French breakfasts, and daily wine and cheese receptions in the grand library.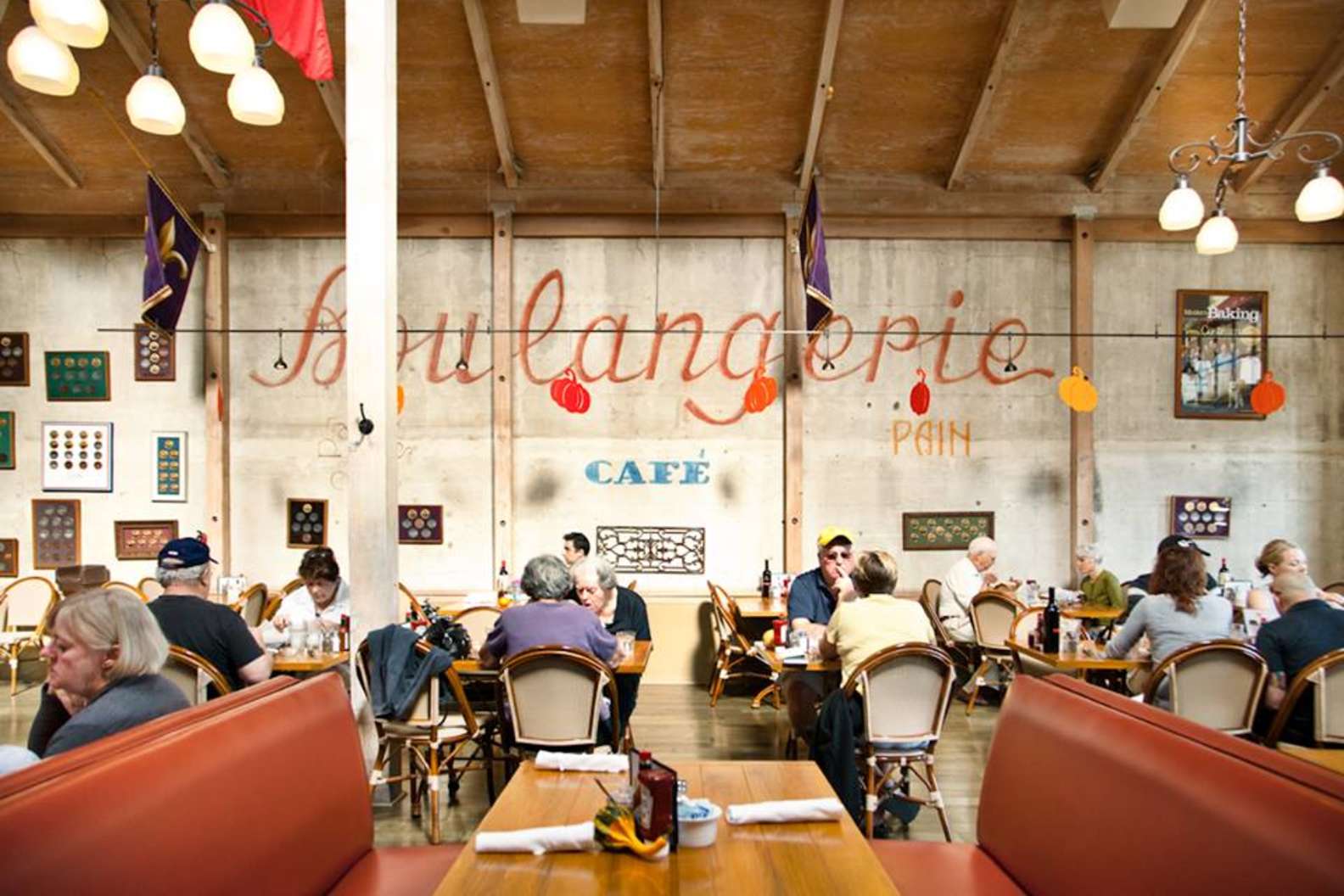 For a taste of traditional French cuisine, Costeaux French Bakery has you covered. The family-owned bakery has been renowned for its legendary artisan bread, fresh pastries, French café classics like signature quiche, tortes, tartes, and macarons since 1923. Favorites include the Costeaux Omelette with bacon, spinach, sun-dried tomato, brie, and potatoes, and the croissant breakfast sandwich with egg, bacon, avocado, and cheddar cheese served on a butter croissant.
When in Wine Country, enjoy a Parisian bistro lunch with Jordan Vineyard and Winery's new Paris on the Terraceexperience including a four-course outdoor lunch and wine pairing served near the winery's bright-yellow, ivy-covered French-style château. French music drifts in the air while guests dine on classic Parisian bistro fare with a California twist, like freshly baked bread with a drizzle of 2019 Jordan Estate Extra Virgin Olive Oil, paired with wines like the Jordan Cuvée by Champagne AR Lenoble.
Italy Inspired Healdsburg
Experience an Italian sanctuary at Bella Villa Messina, an eclectic Bed & Breakfast Inn featuring five European-inspired rooms filled with art and antiques, each with Jacuzzis, king & queen bed, and fireplaces. Guests enjoy daily complimentary wine and cheese tastings, an outdoor pool, and a terrace overlooking 400,000 acres of picturesque wine country.
Campo Fina is a local eatery that captures the laid-back summertime in Italy with al fresco dining, wood-fired pizzas, an outdoor bocce court, and a wine list composed of local and Italian wines. Red leather banquets pair with original 100-year-old brick walls to bring an intimate feeling of community dining.
Take your vacation to the next level with a visit to Seghesio Family Vineyards. Since planting their first vines in 1895 after immigrating from Italy, the Seghesio family name has become synonymous with the highest quality Italian varietal wines from Sonoma County. At the Seghesio tasting room in Healdsburg, guests enjoy a flight of award-winning Italian heritage wines while hearing stories of the Seghesio wines, family, and friendship.
Spain Inspired Healdsburg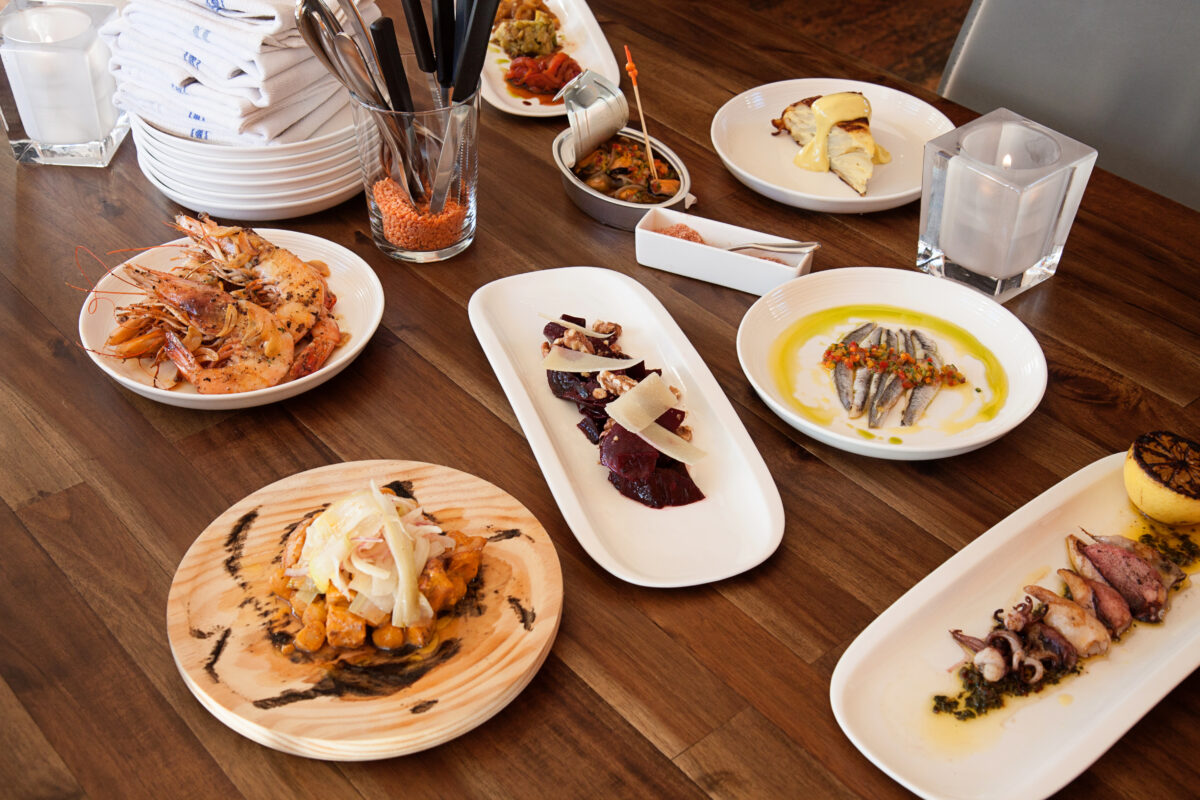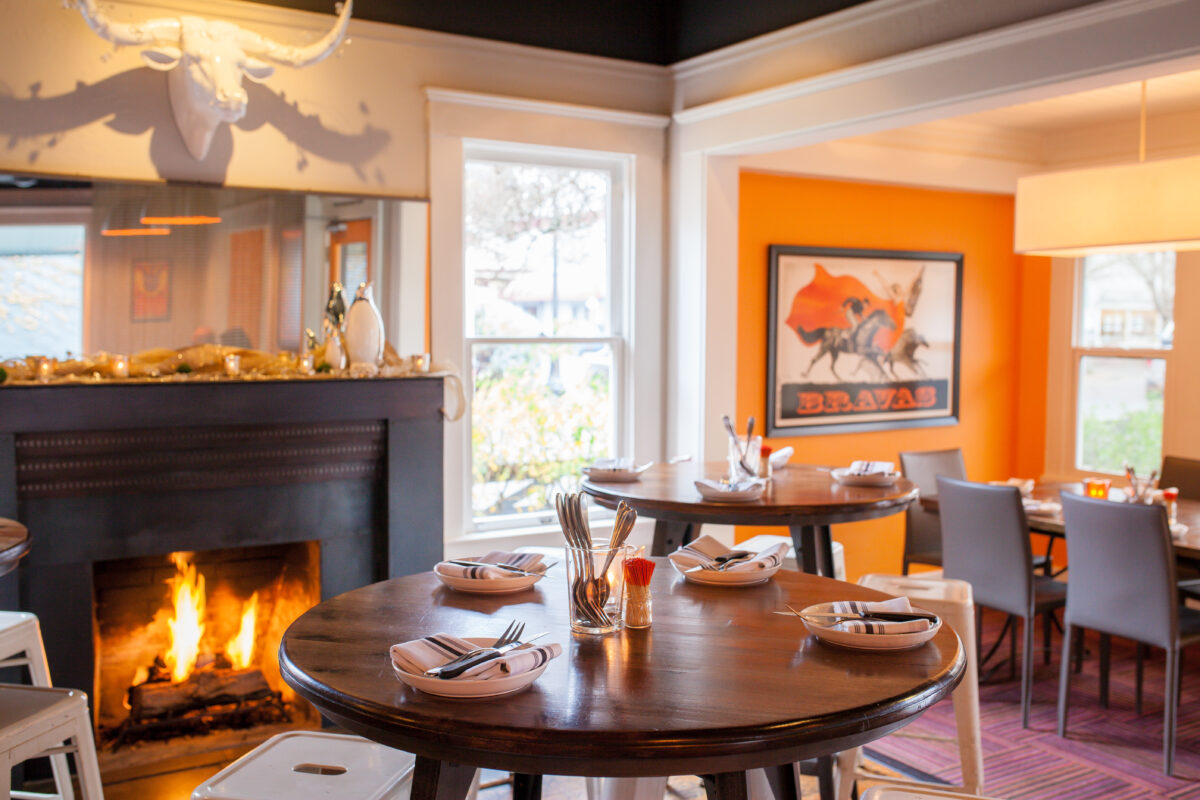 Bringing traditional Spanish and modern tapas-style dining to Healdsburg, Bravas Bar de Tapas offers favorites including sangria, patatas bravas, paella, and more. James Beard Outstanding Restaurateur semifinalists Mark and Terri Stark introduced the restaurant in 2012 and it has been a local favorite since.
Just outside of Healdsburg, Marimar Estate Vineyards & Winery was founded by Marimar Torres who emigrated from Barcelona and has been blending new and old-world traditions since her first vintage in 1989. Marimar oversees their winery and two sustainable vineyards, Don Miguel (named after her late father) and Doña Margarita (named after her late mother). Guests can enjoy Chardonnay, Pinot Noir, Albariño, and Tempranillo wines paired with Spanish tapas and even grab a copy of Marimar's cookbooks to try these authentic recipes that capture the flavors of her homeland.
Great Britain Inspired Healdsburg
A member of the Sonoma County Landmarks Registry, the historic Calderwood Inn was built in 1902 and set in peaceful, English country-style gardens with a koi pond, fountain, and ancient trees. The Queen Anne-style bed and breakfast features ten formal, yet welcoming rooms that are inspired by William Morris, a British textile designer of the mid-to-late 1800s and feature a gourmet breakfast each morning and welcome wine reception upon arrival.
For a traditional English high tea experience, Hotel Healdsburg, in collaboration with Charlie Palmer's Dry Creek Kitchen, is offering a holiday tea on weekends this December. Afternoon tea will feature a variety of common high tea fare such as custom blend teas, dainty finger sandwiches, house-made pastries, and classic cocktails.