Rafting and Hiking Adventures in the Grand Canyon and Moab Utah
Western River Expeditions – Summer has arrived and it is hiking season. Time to get out the hiking poles, the binoculars, the camera, and a yummy selection of day trip hiking munchies and set out to explore some of the most beautiful terrain in the west. The whitewaters are just waiting for adventure seekers to explore the rapids around the Grand Canyon and Moab, Utah. What a great combination to take off river rafting and then explore some of the most remote hiking trails in Arizona and Utah.
"Some of the most magical places in the West can only be accessed via a river," Says Western River Expeditions
Western River Expeditions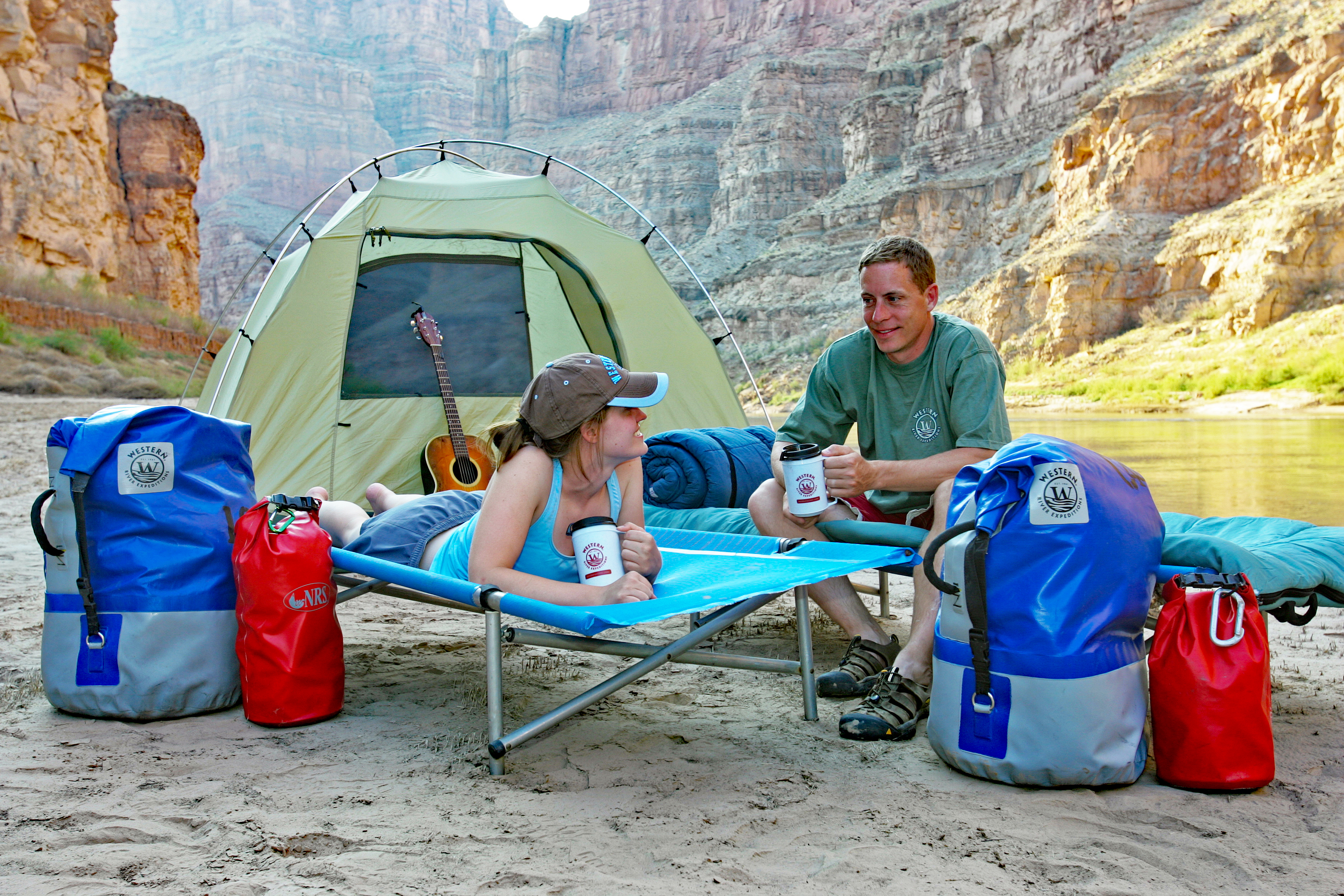 Western River Expeditions is an adventure travel company headquartered in Salt Lake City, and escorts more people down rivers on professionally guided rafting trips in Utah, Idaho and Arizona than any other company of it's kind. It is the largest licensed outfitter in the Grand Canyon and the largest single tour provider in Moab, UT, through its division Moab Adventure Center (http://www.moabadventurecenter.com/).
Come for the Whitewater Thrills, Be Amazed by the Off-River Hikes
Western River Expeditions, over its 60 years of commercial river running, has mastered the art of combining the elements – water, land, air, and sky– into some of the world's most sought-after adventure vacations.
This company's particular alchemy mixes up whitewater thrills and opportunities for some exceptional hiking in the fresh air. "Folks love to run the rapids with us, but truth is, some people come rafting just to go hiking and see sites that are only accessible by river," explains Brandon Lake, co-owner of Western River Expeditions.
Following are four whitewater destinations that provide unique access to hiking trails so remote they are generally only reached via the river through the conveyance of a raft.
Here are some of the adventure raft and hike expeditions they offer!
Cataract Canyon – Colorado River, Utah
www.westernriver.com/cataract-canyon-rafting
Indian Creek Falls
River Mile 31
3.5-miles roundtrip Vertical gain of 100 feet
This is the hike to take to view a spectacular seasonal waterfall, towering 2,000-foot canyon walls, and Native American ruins. After an easy streamside walk, guests are treated to The Falls – a thundering 20-foot cascade that's best in the spring when runoff and seasonal rains create an impressive streamflow. Ancestral Puebloan rock art and well-preserved granaries along the way speak to past lives. Modern adventurers can soak under the falls, dip in the natural pool, or partake in a round of butt slides.
Loop Hike
River Mile 36.5 1.3-mile Length
Vertical gain of 400 feet
Another must-do hike is the Loop Hike offering an up-and-over adventure through a saddle in the canyon wall that crosses a horseshoe bend in the river which eliminates four miles of river travel. Hikers gain impressive views as they scramble over a large ridge at the base of a massive curve in the river.
Desolation Canyon – Green River, Utah
www.westernriver.com/desolation-canyon
Rock Creek Ranch Trail
River Mile 41 Short hike
An easy trail from the river leads to Rock Creek Ranch, the site of a former hideaway on the Outlaw Trail where Butch Cassidy and his gang of desperados were known to have holed up. Built in 1914 by the Seamont family, this ranch in the deepest part of Desolation Canyon served as a homestead, orchard, and outpost. Unrestored buildings display century-old homemaking and farming equipment. Although abandoned in the 1920s, ancient orchards still bear fruit come August. Be sure to visit the outstanding petroglyphs and ancient granaries nearby.
Three Canyon Hikes
River Mile 54
Various options for length and elevation gain
Here, three secluded canyons come together creating an abundance of exploring opportunities. The Three Canyon Loop hike follows a route around a large butte just behind camp. From camp, a 20-minute walk from the river leads to a natural bridge. Following the trail for an hour hike from camp leads to the Three Canyon Overlook, which offers one of the most spectacular views in the canyon. From the overlook, you can see two miles upriver. Only for the avid, this is a fairly strenuous hike.
Grand Canyon (Upper Section), Colorado River
www.westernriver.com/grand-canyon-vacation
Nankoweap Canyon and Granaries
River Mile 53
Two-mile roundtrip hike Elevation gain of 700 feet
A trail from the camp below the mouth of Nankoweap Canyon leads hikers up a steep slope to one of the most sought-after views the canyon has to offer. Above this viewpoint in the limestone walls under an overhang sit four granaries, or storage units built and utilized by Native Americans. These canyon dwellers practiced hunting and gathering in the canyon and grew crops roughly 1,000 years ago on the delta below. At 700 feet above the river, a flat overlook provides a breathtaking vista downriver encompassing a world of towering red canyon walls, sparkling whitewater, and blue sky.
Deer Creek Falls
River Mile 136
Trail Options from 200 yards to four-miles roundtrip
Just 200 yards from where the rafts are tied-off, Deer Creek Falls thunders into the Colorado River. The 180-foot falls land into a pool perfect for a swim. Adventurous hikers can journey further down a trail to The Patio with sensational Kaibab Plateau views along the way. Reaching The Patio requires careful footwork and cool-headedness to navigate a short narrow ledge with a precarious drop.
Grand Canyon Lower Section, Colorado River
www.westernriver.com/grand-canyon-river-trip
Travertine Falls and Grotto
River Mile 229 Two-mile roundtrip hike
Just a few miles below Diamond Creek, is one of the most special places in the Grand Canyon's lower Granite Gorge. Mineral-rich water drops down a waterfall through a narrow canyon and then cascades over a second falls in a setting often described as an oasis. The clear and refreshing waters of Travertine are always a welcome experience in the heat of the Lower Canyon. Then comes a scramble with a little help from ropes and ladders into a magical grotto sprinkled with spring water and a waterfall.
Pumpkin Springs
River Mile 213
Adjacent to the river (scrambling, no hiking)
A popular stop for all Lower Canyon river trips, Pumpkin Springs can only be accessed by boat. The Springs, because of mineral-laden water and constant evaporation, has created a travertine dome or bowl resembling a gigantic pumpkin. Water pours into the top of the pumpkin, turns a murky green, and then runs over the sides and into the river below. This is a fantastic spot for cliff jumping into the river.
About Western River Expeditions
Western River Expeditions, providing Grand Canyon rafting, Utah and Idaho rafting, and international multi-sport trips, was founded in 1961 by Colorado River rafting pioneer Jack Currey. It has been named one of the "Best Adventure Travel Companies on Earth" by the editors of National Geographic Adventure magazine. The company is the proud recipient of the "Best of State" award through Utah's Premier Recognition and Awards Program for the past seventeen consecutive years (2004-2020).
For a copy of Western River Expeditions' 2021 catalog, questions, availability, and reservations call toll-free: 866.904.1160 (Local: 801.942.6669) or visit the recently enhanced website at: http://www.westernriver.com/.
Follow Western River Expeditions: On Facebook: On Twitter: On YouTube: On Pinterest:
http://www.facebook.com/WesternRiverExpeditions
https://twitter.com/WesternRiver
http://www.youtube.com/user/bestraftingvacations
http://pinterest.com/westernriver/