SOBEWFF Festivities and Host Hotel Loews Miami Beach Presents Four Fabulous Days of Wine, Food, and Fun in the Sun!
South Beach Wine and Food Festival 2020 – Gala Activities at the Loews Miami Beach Hotel
SOBEWFF – This Nineteenth Annual Wine and Food Extravaganza kicks into full swing on Wednesday, February 19, sponsored by The Food Network and Cooking Channel presented by Capital One.
I am thrilled to be heading back to the Loews Miami Beach Hotel to indulge in their signature SOBEWFF events. The Loews is my go-to resort on Miami Beach and absolutely my favorite oceanside South Beach destination. Amongst the over 100 events during the 4-day Festival, the Loews, the "Host Hotel" of SOBEWFF, will be presenting a fantastic selection of signature events during the weekend's gala festivities.
As one of the top food and wine events in the country, SOBEWFF will be presenting an impressive cast of celebrity chefs and TV talent will be your hosts at various events during the South Beach Wine and Food Festival's 4-day extravaganza under the Florida sunshine. Here are just a few of this year's celebrities:
Food and wine enthusiasts, and "Gala"vanting gourmands flock to the pearl white sands of Miami's South Beach every year to partake in one of America's favorite gourmet gatherings. The theme EAT, DRINK, EDUCATE delivers just that to its thousands of attendees joining in on the many events showcasing esteemed culinary talent from around the world. The line-up of over 100 events spans throughout Miami-Dade, Broward, and Palm Beach counties with 100% of the proceeds going to the Chaplin School of Hospitality & Tourism at Florida International University.
The brilliant coastline along the shores of the Atlantic showcases the heart of the SOBEWFF, where they have erected a deliciously impressive tent city for these unprecedented soirees on the oceanside. Guests will indulge in unique tastings, demonstrations, and sips from some of the most renowned talented chefs and winemakers from around the US and the world.
The impressive and diverse line-up of events, demonstrations, and celebrations will include featured theme walk-around tastings, cooking demonstrations, wine seminars, more than 30 intimate dinners featuring world-renowned celebrity chefs and distinguished winemakers. In addition, this year offers an expanded selection of hands-on masterclasses, intimate events, and many family-fun events throughout the weekend too! There is even an event where your dog is welcome – "The Yappie Hour Social."
Loews Miami Beach Hotel has been the host hotel since the inception of the South Beach Wine and Food Festival 19 years ago. Loews is located in the heart of the action for the weekend's festivities. I am so thrilled to amongst those to enjoy their onsite events, as it is indeed the place to be during SOBEWFF.  I can be assured of many celebrity sightings strolling around and partaking in activities at Loews' stunning 790-room oceanfront resort property.
In addition to the Loews SOBEWFF events, they also integrate the festival into the entire guest experience with custom VIP welcome amenities, lobby amenities, and Food and Beverage promotions, all curated to reflect this year's South Beach Wine and Food Festival theme.
As a 10-year veteran of the hotel, Loews Executive Chef, Frederic Delaire, spearheads all of the culinary aspects of the resort and is also at the helm of all SOBEWFF's culinary coordination. He collaborates on the Festival's spectacular dining events, which includes the acclaimed Tribute Dinner and the Southern Kitchen Brunch. Chef Delaire's culinary creations are consistently recognized among the best of the Festival by food critics and media.
Here are a few tasty samples of what I will be experiencing at this year's SOBEWFF gala events at the Loews Miami Beach Hotel resort. So many wonderful flavors to indulge in. My SOBEWFF food journey at Loews kicks off on Thursday evening after a welcome reception & appetizers at Lure Fishbar Terrace and then at 10pm with their first onsite SOBEWFF hosted event.
Tacos After Dark – This fan-favorite "tacos and tequila fiesta" is back by popular demand. Actor and Restauranteur Danny Trejo will be celebrating the release of his cookbook – "Trejo's Tacos: A Collection of Always Delicious, Sometimes Healthy Mexican Recipes." He will preside over this flavorful late-night Taco fiesta poolside at Loews Miami Beach. We will be sipping on Cazadores Tequila cocktails, Sangria, and Ramon Bilbao wines while delighting in the delightful flavors and offerings of Mexico's most iconic dish, the infamous Taco.
The Oyster Bash – Acclaimed restaurateur and "Burger Bash" winner Josh Capon will ignite our palates with delicious delicacies from the sea that will complement the Pisco cocktails and Oyster Bay Wines. We will nosh on oysters from many destinations whether it be the marshlands of Virginia or the glacial waters of Washington State. Many different presentations will delight Oyster lovers – served ice cold on the half shell, chargrilled and sizzling in garlic butter to fried to golden perfection. Josh is the executive chef-partner for the two Lure Fishbar locations in  New York City and at Loews Miami Beach Hotel. He has appeared on numerous televisions shows including TODAY Show, CBS Early Show, Rachel Ray show and many more.
Heineken Burger Bash presented by Schweid & Sons and hosted By Rachel Ray Friday, February 21, 7:30pm to 10:30pm
Beachside in the SOBEWFF tent pavilion by the Ritz-Carlton, South Beach
Heineken Burger Bash – The beloved queen of burgers, Rachel Ray, is returning after a 2-year break to host the Festival's ever-popular Burger Bash competition. We will partake in tasting a variety of creative burger bites in this year's fierce competition under the grand white tents. While sipping on cold Heineken brews, chefs from across America will compete as they present their delicious offerings to ravenous guests along the starlit beaches. The esteemed panel of judges includes Food Network's Geoffrey Zakarian, Food Network's Jet Tila, Nico Norena @SucculentBite, NBC6's Roxanne Vargas, Rosanna & Elaina Scotto and Joe Ariel of Goldbelly's. This will surely present loads of fun and competitive furry as these well-known chefs compete to be the best of the best in the burger arena.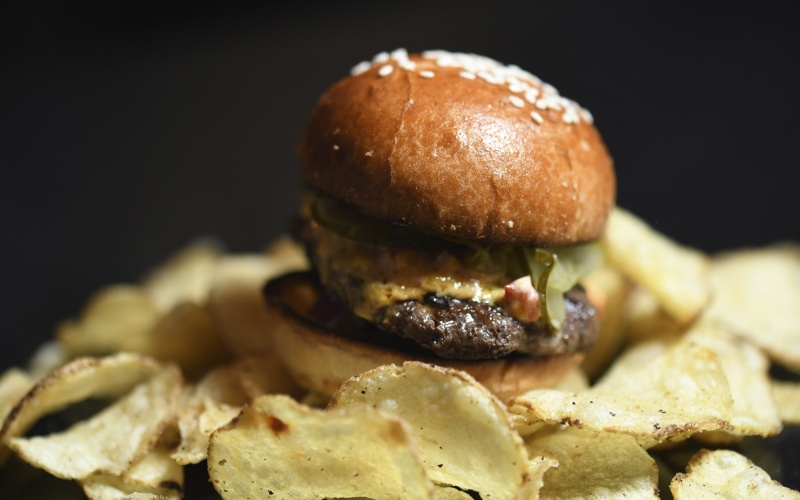 Buddhas & Bellini's Saturday and Sunday, February 22 and 23, 10:30am to 12noon – Loews Miami Beach Hotel
Buddhas and Bellini's – What a perfect time to take a little breather from the high paced festivities and absorb in a little Zen under the sun with a bit of yoga on the grounds of Loews South Beach. The most sought-after yoga teacher in South Florida, "Dawn B", will take the helm by creating a relaxing morning of yoga, breathing while enhancing our spirits. Afterward, we will celebrate our morning accomplishments and treat our bodies with nutritious bites and a well-earned Campo Viejo Cava Bellini or a Campo Rose.
Tribute Dinner honoring Marcus Samuelsson and Jim Clerkin hosted by Masters of Ceremonies Andrew Zimmern and Melba Wilson presented by Capital One
Part of the NYT Cooking Dinner Series – Saturday, February 22, 7pm to 11pm – Loews Miami Beach Hotel
Tribute Dinner – This year's signature dinner event pays tribute to the outstanding accomplishments of beloved celebrity chef Marcus Samuelsson and Moet Hennessy's Jim Clerkin. This sensational tribute dinner is sure to wow all of the guests during the celebrated dinner. Masters of Ceremonies Andrew Zimmern and Melba Wilson will be taking us on an evening's delightful journey of wine, food, and live music. The unparalleled roster of chefs and culinary royalty preparing the various courses include:
Following dinner, guests will join Samuelson and his all-star friends, Ted Allen, Scott Conant, Amanda Freitag, Alex Guarnaschelli, Marc Murphy and Geoffrey Zakarian from Food Network's Chopped for a late-night Dessert Lounge and dance the night away to the sounds of DJ Jarobi White. Surely to be a sparkling and memorable experience!!
Southern Kitchen Brunch hosted by Trisha Yearwood
Part of The NYT Cooking Series – Sunday, February 23,  11:30am to 1:30pm – Loews Miami Beach Hotel
Southern Kitchen Brunch – What a way to wrap up such a delightfully delicious weekend! Emmy Award-winning Trisha Yearwood of the Food Network series, "Trisha's Southern Kitchen," will host her signature Southern Kitchen Brunch. She is not only a Grammy Award Winner but also a renowned, celebrated culinary country rock star! Don your flip-flops and put on your Sunday beach dress and indulge in some of her very best brunch favorites along with a bevy of Southern Style chefs who will also be bringing their flavors to the plate. To top off the morning delights, we will sample creations made with Tito's Handmade Vodka and Ruffino Prosecco and Wines. What a great way to finish off four days of food, fun, and frolicking along the sun-splashed sands at Loews Miami Beach Hotel.
A few of the other signature events held during the four-day culinary extravaganza at the 19th Annual South Beach Wine and Food Festival to check out are:
Goya Foods' Grand Tasting Village featuring Grand Tasting Tents & Publix Culinary Demonstrations sponsored by Sub-Zero Group Southeast – Saturday and Sunday, February 22 and 23.
Italian Bites on the Beach sponsored by HCP Media and the Miami Herald Media Company hosted by Giada De Laurentiis & Dario Cecchini – Thursday, February 20
Beachside BBQ hosted by Guy Fieri – Saturday, February 22
BACARDI'S Beach Carnival hosted by Andrew Zimmern – Sunday, February 23
Though many of the signature events are already sold out, there are still tickets available to join in on a selection of these special SOBEWFF events.
To see more of the over 100 events and celebrity chef line-ups offered at the Nineteenth Annual South Beach Wine and Food Festival May 19 to 23 Visit www.sobewff.org
Loews Miami Beach Hotel is located at 1601 Collins Avenue, Miami Beach – 305-604-1601
https://www.loewshotels.com/miami-beach
Photo Credits – Photos Courtesy of SOBEWFF and Loews Miami Beach Hotel