Luxurious Hotels in the Algarve offering Michelin Star Restaurants
"Fall Culinary Getaway in the Algarve"
Fall, or any season really, is a sensational time to travel to the southern coastal region of Portugal – The Algarve. It's a particularly good time to go in search of their regional cuisine and dining at the lovely selection of Michelin Star restaurants along the coast of The Algarve. This past fall was my first time visiting this part of Portugal, and I was thrilled to discover such a magnificent and pristine coastal destination. The busy summer crowds had since gone, the days remained warm in the coastal sunshine, and the evenings presented lovely cool sea breezes along with stunning sunsets. Absolute perfection in Portugal!
This southernmost seaside region of Portugal, The Algarve, has become one of the most appealing tourist destinations in Southern Europe, particularly with central and northern Europeans. With such easy access from Portugal's neighboring countries to the north, it is quite convenient and affordable to visit numerous times during the year. Visitors flock to the busy beaches in the warm busy summer months and then return again in the quieter winter season as a place to escape the colder climates of their own homeland.
Travelers from the United States are also finding this region very desirable as the ease to venture there has become increasingly more accessible. Many visitors from North America find the uncrowded picturesque coastal towns very attractive in the less populated seasons that the Algarve offers. The landscape and weather of this stunning Southern Portugal region are very similar to the Southern California coastal cities. In the Algarve, you will discover much less hustle, bustle, and traffic congestion than you can experience in the popular California coastal destinations such as La Jolla, Laguna Beach, and San Diego. And more affordable as well! It has become a popular place for Americans to retire, and the US ex-pat community is growing.
The Southern Portuguese coast delivers a desirable year-round Mediterranean climate to travelers visiting the charming seaside villages along the shores of the Atlantic.  You will find 5-star resorts and small intimate inns, Michelin Star Restaurants, and charming cafes scattered throughout the region and along the coast of these magical seashore towns.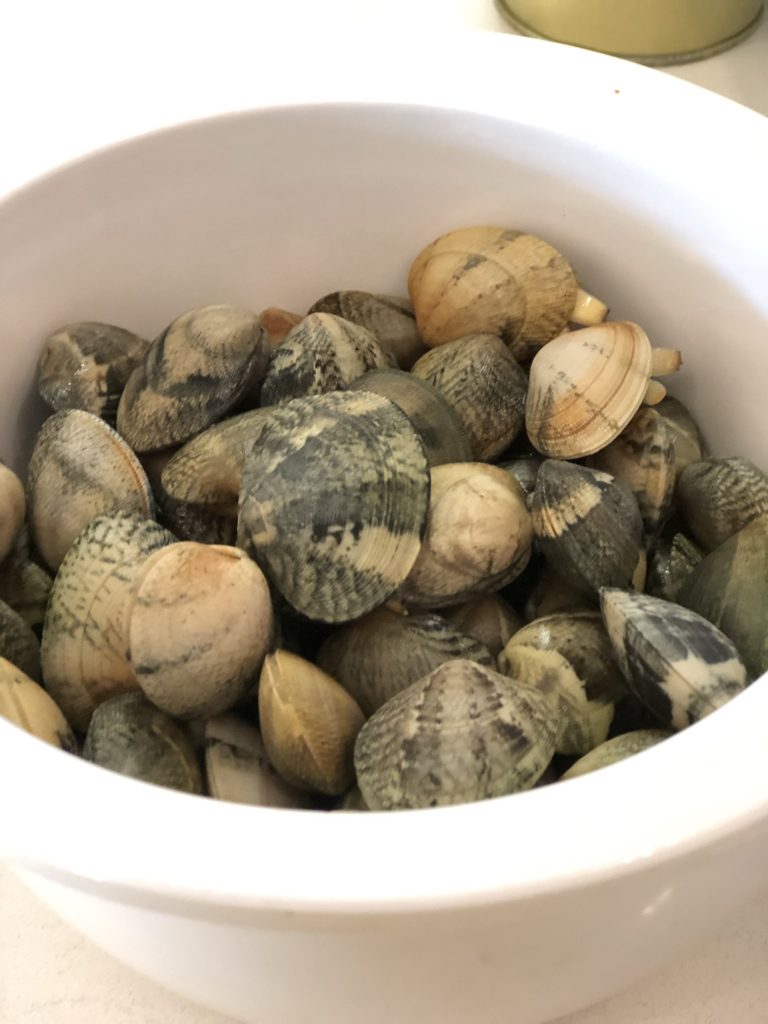 The variety and abundance of fresh seafood that is seasonally available is unsurpassed. You will want to definitely check out one of the many fresh seafood markets while you are there, and if you are staying at a place that has a kitchen, be sure to pick up a selection and create your own seafood sensation. Take a drive to visit the regional wineries or take a cruise by boat along the magnificent coastline of limestone caves and sea-carved grottos and cliffs. There's plenty to do or do nothing at all; sit back and relax and just take it all in. Create your own journey. You can be assured it will always be memorable. My memories of my recent visit are luring me back.
Many of the luxury seaside hotels and inns remain open throughout the year as the Algarve truly is a four-season destination. The beaches are still open in the spring and fall, and the many championship golf courses are open throughout the year. Though, from late November to late February, a handful of the signature boutique hotels and restaurants close for their slower season.
Planning a trip to the Algarve in early to mid-November or early to mid-March is perfect timing. There are many great deals offered on 5-Star hotels along the coast, and reserving a table at one of the 8 Michelin Star restaurants in the Algarve is more approachable. I found it is such a relaxing and enjoyable time of year to spend in the Algarve. I can't wait to go back.
One of the most inspiring reasons to book a trip to the Algarve is to be sure to plan a visit just to pamper yourself. You can expect to indulge in the lavish amenities of these extraordinary luxury hotels and please your palate at the sought-after Michelin-star restaurants. Your stay at these luxury resorts will be unprecedented, adding a dining experience like nowhere else in the world. These award-winning chefs present works of flavor and art on your plate amidst the backdrop of the brilliance of the Algarve coast's sparkling turquoise waters.
Booking travel to the Algarve was quite simple to arrange, actually, particularly on TAP Air Portugal with their new non-stop routes into Lisbon.  In June of 2019, TAP Airlines launched their non-stop flights from San Francisco to Lisbon with five weekly flights departing SFO at 4:10 pm and arriving in Lisbon in just under 11 hours at 11:35 am. In addition to SFO, there is a selection of non-stop flights from other US cities right into Lisbon – New York, Boston, Chicago, and Miami.
As a plus, going business class with TAP's lie-flat seats provided a lovely sleep after dining on their own, consulting Michelin Star chef's inspired cuisine. Upon arriving relatively rested at the Lisbon airport, I was off to an easy and quick change of airplanes for the short flight from Lisbon to Faro in the Algarve. It was a perfect time for arriving as it gave me a bit of time to relax at the hotel and then venture off to a marvelous dinner in the evening.
Traveling to the Algarve with a group of fellow foodies was a delight as we all loved sharing stories of our previous epicurean adventures to other delicious destinations around the world. And, of course, we were all looking forward to staying and dining at 3 of the 4 Algarve Hotels which offer Michelin Star Restaurants. The Algarve region is significant on the international gastronomic map and is sought after by foodies from around the world.
Ocean Restaurant – 2 MICHELIN Stars
The first hotel on our itinerary took us to the sensational VILA VITA Parc Resort and Spa located in Porches, Algarve. This 5-star luxury hotel situated along a majestic seaside cliff-top delivers breathtaking views from every viewpoint on Vila Vita Parc's expansive, exquisitely manicured grounds.
As an ongoing member of The Leading Hotels of the World, the resort presents to its guests a stunning selection of 170 rooms, suites, and villas along with their 2-star Michelin Award-Winning Restaurant, "Ocean." They also offer a host of 11 restaurants, bars, a spa, a wine cellar, a private yacht, and a collection of diverse activities to entice you. Truly a destination fit for royalty. It's no wonder that VILA VITA Parc is consistently recognized as a winner in many worldwide "Tourism Oscars" awards for their outstanding distinction as one of the most prestigious resorts in the world.
The VILA VITA Parc's enchanting rooms and suites offer unprecedented luxury, spaciously appointed with a flavor of contemporary yet traditional décor. Their accommodations offer seascape views of the beaches of Armacao de Pera, Pria Vila Vita, and Pria do Tremecos from your exclusive getaways' private terrace. Getting to the beaches (Prias) is easy as there is a staircase, which is an easy walk down directly to the secluded pearl sand beaches along the brilliant aqua seas.
Dining at their award-winning restaurant "Ocean," created by Michelin Star Chef Hans Neuner, delivered an artistic presentation of delectable gastronomy. Ocean Restaurant premiered 12 years ago, under the direction of their Executive Chef, Austrian-born Hans, in 2007. He came to the resort with a vision to deliver unique, dramatically designed cuisine created with fruits of the sea and the freshest regional produce. Guests experience harmonious, artistic delights in every course while overlooking the awe-inspiring Atlantic Ocean views.
After being at the helm of Ocean for just two years, Hans Neuner was presented with their first Michelin Star for the restaurant in 2009. Two years later, in 2011, they were awarded a second star, which they have proudly maintained ever since. Indeed, a significant and notable accomplishment. Hans Neuner was awarded Portugal's Chef of the Year in 2009 and 2012.
The seasonally created menu offers such creatively designed dishes with a selection of the offerings that we had the opportunity to experience – Sea Urchin with Carrot and Olive; Broad Beans with Chorizo and Squid; "Xerem" – Sea Snails and Coriander.
https://vilavitaparc.com/en/welcome Rua Anneliese Pohl, Alporchinhos · 8400 450 Porches · Portugal [email protected]  ·  +351 282 310 100
Vila Joya Home, Restaurant, and Spa – 2 MICHELIN Stars
Our next Algarve destination resort took us to the enchanting Vila Joya ("House of Joy") at Gale Beach just west of Albufeira, inspired and named after its proprietress Joy Jung. She took over the sole operation and ownership from her father in 2013 after being at the helm as general manager for nine years. It was Joy's mission to continue with the legacy of her mother, Claudia Jung, who created the inspiration for this Algarve coastal paradise tucked away in secluded harmony. It is now renowned as one of the most beautiful privately-run boutique resorts in all of Europe.
From the moment you pass through the gates of Vila Joya, you experience an immediate sense of "Joy" and tranquility as you are welcomed into this private oasis at this peaceful paradise along the Atlantic. When you enter into Vila Joya, you are first greeted by their resident love birds who have been together forever (small African parrots). From that moment on, you begin to set your spirit free, embarking on an experience uniquely like no other. Vila Joya has created an intoxicating environment for their guests, giving them "The sea, the gardens, the gem – Welcome to Paradise." The sea and the sounds of the waves are ever-present at Vila Joya.
Each of the 22 rooms and suites offered at Vila Joya is uniquely adorned with impressive décor and present guests with unbridled luxurious comfort adorned with specially designed beds from Portugal accented with exquisite linens. All of the rooms deliver magnificent views from their charming terraces of enticing azure waters and perfumed ocean air. Vila Joya's intimate setting is divine as it lures you into its exotic magic while you escape from the hectic world behind you to this Shangri-La by the sea.
Vila Joya's returning guests are devoted patrons who have been visiting the resort for years and years, and many enjoy lengthy extended stays. These dedicated patrons choose not to stray far from the property's inviting surroundings during their stay as it is their pleasure to frequently experience the 2 Michelin star restaurant as Vila Joya's diverse menu deliciously changes daily.
Guests also have the option to dine at their more casual restaurant at the lower part of the property on the way to the beach, The Vila Joya Sea. Their seaside outdoor restaurant prepares Japanese-inspired cuisine, sushi, barbecue, fusion food, and creative cocktails in a relaxed beachside setting overlooking the brilliant coastline.
The coveted restaurant at Vila Joya is celebrating almost 25 years and has continuously been awarded two prestigious Michelin stars during that time. Under the helm of renowned Chef Dieter Koschina, he was the first chef in Portugal to achieve the accolade of receiving 2 Michelin Stars.  He received his first two stars in 1999 and was the only chef awarded with two stars in Portugal until 2011. Chef Dieter arrived as Executive Chef at Villa Joya in 1991, after he impressed then proprietress Claudia Jung with his skills and creativity as a chef. He received his first Michelin star at Vila Joya in 1995. His reputation has earned him the status of being the most celebrated chef in Portugal.
A few of the specialty dishes that Chef Dieter prepared for our delightful luncheon on the spectacular terrace of Vila Joya were: Carabineiro Jalapeno/Datterino – Jalapeno espuma (foam), datterino (a plum tomato from Spain) sauce, rice pops, datterino concasse, and cress. Rascasse Garlic/Spinach – garlic foam, spinach puree, black garlic tortellini, leek puree. Veal Filet – Leek/Celery – veal head, fried veal filet, celery ravioli, braised leek, chanterelles, leek puree. Banana Split – Chocolate Sauce and Mouse, banana espuma (foam), crumble, brownie, caramelized banana, and almonds. Quite honestly, one of my most memorable meals ever.
The Restaurant and Hotel are open from February 25th to November 16th. The Restaurant is open for Lunch and Dinner.
http://www.vilajoya.com/en/   Vila Joya
Estrada da Galé 8200-416 Albufeira Algarve | Portugal
E: [email protected] T: +351 289 591 795
BELA VISTA Hotel & SPA – Relais & Châteaux VISTA Restaurante – 1 MICHELIN Star
Our third Algarve hotel visit took us to the elegant Relais & Chateaux BELA VISTA Hotel & Spa in Portimao along the Pria da Rocha. This distinguished hotel has been the recipient of many awards and accolades. These include – Best Luxury Boutique Hotel in 2014 by World Luxury Hotel Awards; "20 of Europe's Most Beautiful Hotels" – Bela Vista was named the most beautiful Hotel in Portugal in 2016 and 2018 by CNN; Best Luxury Boutique Hotel by TripAdvisor Traveler's Choice Awards in 2016; and Chef Joao – GQ's Men of Year in the Gourmet Category 2016.
Bela Vista Hotel and VISTA Restaurante are perched just off the shores of Pria da Rocha in a historic early 20th-century mansion originally constructed in 1918. It has been recognized as one of the first hotels built in the Algarve region. Bela Vista, meaning beautiful views, offers just that with magnificent views of the adjacent sea from this historic landmark building in the Algarve. The hotel is a blend of early-century décor flavored harmoniously with a contemporary infusion of the classic past and 21st-century modern.
Bela Vista offers guests a memorable stay in one of their 38 rooms and suites, uniquely and richly decorated with vibrant colors in a sensational contemporary landscape. The guest accommodations are spread out within the Bela Vista's three buildings across their impressive property. The hotel also provides private access directly to the beach.
Their Michelin Star restaurant, the VISTA, presents a unique experience to their dining guests, which distinctly appeals to the five senses. The restaurant's concept is orchestrated under the helm of their award-winning chef Joao Oliveira. Joao is dedicated to utilizing fresh products from the sea of the Portuguese coast. They offer a diverse selection from their Sea and Sustainability Menu at the restaurant. Joao has orchestrated the cuisine at VISTA Restaurante since 2015, taking them to be awarded their first star in 2017. At 31 years old, Joao brings 14 years of culinary expertise to the table. His distinctive dishes are inspired by the North of Portugal and Mediterranean cuisine.
A few of his signature dishes include Mediterranean Scarlet Shrimp with Oyster and Cucumber; Blue Lobster with Cauliflower, Caviar, and Champagne; and Wagu with Tomato, Aubergine, and Mediterranean Jus.
The restaurant is only open for dinner.
http://www.hotelbelavista.net/  Hotel Bela Vista Av. Tomas Cabreira, Pria Da Rocha, Portimao, Algarve 8500-802 Portugal +351 282 460 280 [email protected]
The Algarve – What a divinely delicious experience! Can't wait to go back for more luxury on a plate…
Map of The Algarve Region in Southern Portugal
Photo Credits: Vila Vita Parc, Vila Joya, Bela Vista Hotel and Dynie Sanderson