Time for Wine – Visit Mendoza Argentina
Argentina's Explosion onto the International Wine Scene in Picturesque Mendoza
A Visit to Mendoza, Argentina. The Mendoza wine region in Argentina is the fifth largest producer of wine in the world. Mendoza is the most significant wine region in Argentina, with over two-thirds of the country's wines coming from this area. Malbec is the most prominent varietal being produced in Mendoza, though award-winning Cabernets, Tempranillo's, and Chardonnays have quickly followed suit. This magnificent wine region of Mendoza adjoins the panoramic Andean foothills spanning over 75 miles from Mendoza City to the south into Uco Valley.
Winegrowing is not new to the Mendoza region; in fact, by 1910, there were over 45,000 vines planted, mostly with the French rootstock – Malbec. The vineyards and wineries near Mendoza city are more traditional, with some dating back well over 100 years, such as Bodegas Lopez in Maipu, which has been producing wines since 1898.
Heading further south through Maipu, onto the region of Lujan de Cuyo, and then into the newest region of Uco Valley, you will find very modernistic wineries with high-tech production facilities. The terrain throughout the Mendoza region is high desert-like, with some of the vineyards planted in the highest elevations in the world, with average elevations of 2,000 to 3,500 feet. The higher the elevation, the more intense the sunlight.
The diversity of the Mendoza terroir spans three major wine regions encompassing almost 100 miles of lush vineyards. The furthest north in the Mendoza region is Maipu which is just southeast of Mendoza city. Another forty miles south is the southern part of the Lujan de Cuyo region.
Uco Valley, the newest and most revered region lies 75 miles south of Mendoza City and has received much acclaim as one of the most picturesque of the areas, producing world-renowned award-winning Malbecs, as well as other popular varietals, are grown in Mendoza.
Mendoza's three distinct wine regions are much like the designated appellations of Napa Valley's wine country, giving each of the regions its own unique offerings. The terroir varies from region to region throughout the wine-growing corridor of Mendoza. One characteristic that they all share is the lush blankets of emerald vineyards painted up against the scenic backdrop of the majestic snow-capped peaks of Chile's towering Andes mountains.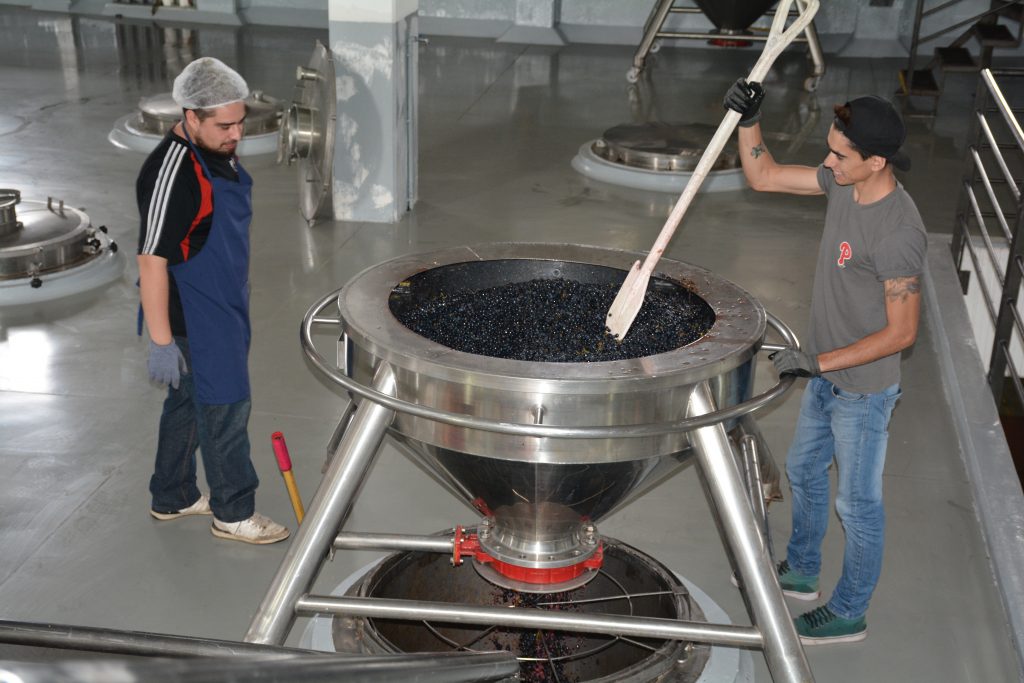 In the Uco Valley, a vast selection of international wine investors has influenced the development of this sprawling Malbec-producing area. These renowned international investors have had a significant impact on the region's expansion which includes the Kendall Jackson Group, well-known California vintner Paul Hobbs, a group of Walt Disney Investors, as well as famed French Vintner Michel Roland , who created the Clos de Siete group in Uco Valley. Also, other Napa wineries have impacted the expansion of the region, including Revana of Saint Helena, who opened Bodega Corazon Del Sol in 2015 in the Uco Valley.
A few years ago, the Napa Valley Wine Auction presented an Argentine theme to its attending guests. Celebrated Argentine Chef, Francis Mallmann, known for his famed cookbook Seven Fires and his famous collection of restaurants, was brought in to create an exceptional experience for the hungry bidders.
The dining event came with great applause as Mallmann's dramatic display of his unique wood fire style presented a once-in-a-lifetime experience. The proprietor of Quintessa, Agustin Huneeus, stated, "Our shared love for South America will shine through Francis's food and innovative presentations."
There are several other Napa Valley Vintners with distinct Argentine roots. Delia Viader of Viader was born and raised in Argentina, and as a young woman and pioneer in Napa Valley winemaking, against many odds, she created her thriving Howell mountain vineyard and winery. Another well-known Napa Valley vintner of Palmaz Vineyard, born in Buenos Aires, is Julio Palmaz, well known for inventing the Palmaz Coronary Stent.
Getting There:
Getting to the Mendoza wine region offers two major routes that you can fly in from. If you choose to fly into Buenos Aires, it is a 1-hour 55-minute flight into the Aeropuerto Mendoza, their international airport. Another option is to fly into Santiago, Chile, where the flight is just a short 55 minutes.
Or if you have extra time to explore, driving from Santiago to Mendoza is exceptional, as you will experience a breathtaking drive over the monumental Andes Mountains over the border into Argentina, well worth the 226-mile drive along Ruta Nacional 7. Most major airlines offer flights into both Buenos Aires and Santiago.
Visit Mendoza Choices:
The various Mendoza wine regions and nearby mountains present many opportunities to explore beyond wine tasting. Though it is most definitely a mecca for wine lovers and foodies, particularly carnivores, there are adventures galore to behold. The area is host to an abundance of hiking trails from novice to advanced, bicycling, river-rafting, horseback riding, and fly-fishing for those seeking a bit of adventure to pair along with their wines.
Before you hop in your car to go tasting, keep in mind that wine tasting in Argentina is a bit different than you are used to in Napa Valley. If you don't utilize a hired service to take you from winery to winery, driving to each winery does take a bit of time as the region and the wineries are very spread out. Don't try to see all three regions in one day. Split them up over 3 or 4 days, as there is a lot to experience, taste, and view. If this is your first time in Mendoza, definitely look into a private wine tour service.
There are many of them, and they will give you wonderful options and suggestions on where to taste, how to taste, and which wineries to eat at. Almost all of the wineries in Uco Valley and in Lujan de Cujo are by appointment only, so just popping into a winery unannounced is not a good suggestion.
If you are used to more of a Napa Valley-style of wine tasting, the northern party of the Lujan de Cuyo region is approximately 20 miles from the town of Mendoza, where you will find larger production wineries and some that you can actually go to without an appointment. One of my favorite parts of wine tasting in all of the regions in Mendoza is the wineries' specialty luncheons. The majority of the Bodegas (wineries) offer a paired lunch, usually 4-6 courses. And to our surprise and amazement, these delicious culinary presentations average around $40 per person, including wine.
The best way to set your day up is to set up a morning tasting, a paired lunch, and then an afternoon tasting. More than three per day can be a bit much, being that your luncheon experience can last three hours. Also, keep in mind that sometimes contacting the wineries to set up appointments or lunch reservations can be tedious and time-consuming. All the more reason to set up your day with a customized wine touring service or a hired car. Plus you will enjoy it more as they will be your designated driver. Mendoza Wine Camp set us up perfectly. www.mendozawinecamp.com
Wine and Food Pairings Visit Mendoza
Most of the luncheons at wineries have highly experienced in-house chefs, some with international training from world-renowned restaurants. Expect a Napa Valley quality dining experience for far less than what it would cost to dine in the Napa Valley. Each of the wineries presents beautifully designed dining areas serving guests in an inviting indoor or outdoor setting, with most overlooking the vineyards or the winery estate.
The daily menus are very diverse, utilizing only the freshest of regional ingredients. Much of the time, you will find their own variations of Empanadas. No lunch would be complete without being presented with freshly baked traditional Argentine Empanadas. A treat indeed!
Chimichurri Sauces and the highest grades of Argentine beef. Each course delivers a unique artistic presentation on a plate, all creating a memorable gastronomic experience paired with some of Argentina's finest wines. Get ready for some outrageous Malbecs; after all, that's what we came here, but then there's so much more in Mendoza to explore!
Here are a few highlights from one of the winery lunches we delighted in during our four days in Mendoza.
Ruca Malen in Lujan de Cuyo– Chef Juan Ventureyra created some of the most innovative and spectacular dishes we experienced during our visit to Mendoza. Not surprisingly, his creativity was off the charts, and his dishes were out of this world, as he trained under 2 Michelin Star Chef Jacque Chibois at Las Bastide Sainte Antoine in France for seven years. The menu of "seven steps" (courses) is paired with "seven tags" (wines) of the winery. All of the produce from his abundant extensive gardens is utilized in his remarkable dishes.
Several of the chef's highlights included – Beef Carpaccio with mashed beetroot, raspberries, toasted almonds, and Salicornia (regional salad herb) paired with Yauquen Bonarda 2015. Egg at 145 Degrees served with pumpkin and carob bread paired with Ruca Malen Malbec 2014 (90 Points James Suckling). Milcao (potato bread) served in the "curanto-style" with gnocchi alla Romana paired with Ruca Malen Petit Verdot 2014. Filet Mignon with chili peppers, bean chimichurri, and fresh tomato salad paired with Kinien Cabernet Sauvignon 2010 (Bronze Medal Decanter).
Other exceptional wine lunch locations we experienced around the Mendoza regions include Susana Balbo in Lujan de Cujo; Casarena Bodega y Restaurante in Lujan de Cuyo; Gimenez Riili Bodega & Vinedos in Uco Valley; Casa Azul in Uco Valley; Piedra Infinita Cocina at Bodega Zuccardi in Uco Valley; Clos de Los Siete at Bodega Monteviejo in Uco Valley.
Where to Stay When You Visit Mendoza
When traveling in Mendoza, there are a variety of options for accommodations ranging from a 4-room B&B style inn to significant hotels within Mendoza City, luxury wine lodges offering 5-star amenities, and everything else in between. If you are staying in Mendoza City, particularly during their annual renowned wine festival, "Vendimia," which is usually held the first weekend in March, you will want to stay close to town and close to the square for the festivities.
Most of the parade and festival activities are right in front of the Park Hyatt Mendoza, which presents the optimum place to be a participant and a spectator. They have a variety of Vendimia events at the hotel or very near the hotel.
I would recommend staying in Mendoza City for at least one night as the town offers many great restaurants, places to see, and things to do. Then it will be time to head a bit off of the beaten path into wine country, where you will discover places you never dreamed existed.
Park Hyatt Mendoza in Mendoza City: It is set in a beautifully restored 19-century Spanish colonial castle-like building on the main square, Plaza Indepencia, in the heart of Mendoza. This 5-star luxury hotel offers all of the amenities to pamper you during your stay, including a state-of-the-art spa and a variety of dining options. You are within walking distance of wine-tasting bars and many amazing regional cuisine-inspired restaurants.
Pod on Stilts presented By Glamping Hub – Lujan de Cuyo – A unique one-of-a-kind individual getaway amidst the vineyards is a pod built on stilts. Glampers can experience a stay like no other at this stilted pod near Mendoza. It floats in the air above the vines of the on-site winery producing exquisite Argentine Malbecs, offering a cocoon nestling guests between land and sky. There is a bathtub on the terrace with views of the Andes and a window in the roof promising guests stargazing in the clear skies of Argentina's west. There is also a private jacuzzi hot tub.
A queen bed provides comfort and tranquility for two, with a private bathroom ensuring seclusion.
Auberge du Vin – A Tribute Portfolio Hotel in Tupungato: Part of the Marriott Bonvoy Hotel Group – You can even use your loyalty points to stay here. This stunning Mendoza getaway is a bit off the beaten path from Mendoza City's hustle and bustle. When you arrive at Auberge du Vin, you will find yourself in a sophisticated rustic oasis in Tupungato and close to many of the most famous Bodegas in the Uco Valley.
The beautifully appointed guest rooms offer views overlooking the sprawling vineyards and the snow-capped Andes. Many rooms have kitchenettes, and there is an onsite fitness center as well as a tranquil outdoor pool and lounging area. Their signature restaurant and lounge presents regional cuisine and innovative libations along with an extensive wine list.
The Vines Resort and Spa in Uco Valley: If you are planning on heading down to Uco Valley and you seek a 5-star pamper yourself experience, then look no further than The Vines Resort & Spa. The Vine's cuisine and Restaurant, Siete Fuegos (Seven Fires – also the name of Mallmann's award-winning cookbook), was inspired by legendary Argentine Chef Francis Mallmann. The property was developed across 650 acres of land in 2005 by Pablo Gimenez Riili and Michael Evans, who had a vision and a dream to create and luxury oasis at the base of the Andes Mountains.
This expansive wine destination resort offers rustic elegance with the utmost of amenities. The Vines is beyond extraordinary; it immerses you in the sheer indulgence of the senses, of beauty, tastes, sights, and sounds. The sophisticated private villas that surround the hotel property allow guests to escape while providing the ultimate retreat for food and wine lovers and outdoor enthusiasts. It is no surprise that Conde Nast and Travel and Leisure have named it one of the top hotels in the world.
Gimenez Rilli – Los Sauces – The winery was founded in 1945 by Pablo Rilli – Co-founder of The Vines Resort, and is located adjacent to the Vines Resort in Winemakers Village. The Casa de Huespedes is on the grounds of the Bodega Gimenez Riili and vineyards. It is a charming, intimate posada amid the vineyards with spectacular views of the Andes. This 4-room boutique inn also offers spacious rooms with luxury amenities and cook-to-order breakfasts.
Federico, the owner and charming host, provides an onsite restaurant with indoor and outdoor seating along with wine-paired lunches and dinners. Our 5-course dining experience was absolutely divine. You can dine on their Argentine Asado specialties and other regional specialties while enjoying a selection of their wines. A great value too. Be sure and try the Gran Reserva Malbec. Rent horses or bicycles and watch the sunrise in the vineyards. You can reserve directly through them or book through one of the booking sites like Booking.com or TripAdvisor.
During your visit to Mendoza, Argentina – Here are a few suggested Bodegas for your Mendoza wine-tasting adventures:
Maipu
Lujan de Cujo
Archaval Ferrer
Ruca Malen
Bodega Matervini
Clos de Chacras
Catena Zapata
Casarena
Susana Balbo
Bressia
Vino Cobos – Paul Hobbs
Uco Valley
Salentein
The Vines
Gimenez Riili
Clos de los Siete
Monteviejo
Corazon del Sol
Zuccardi
Archaval Ferrer
Super Uco