A Central California Coastal Road Trip in San Luis Obispo County – Visit SLO CAL
Our Three-Day Road Trip Exploring the Highway One Discovery Route
What is the Highway One Discovery Route? – Along California's Highway One, you will explore a 100-mile stretch of highway connecting ten seaside towns between Santa Barbara and Big Sur in San Luis Obispo County. Highway 1 is one of the most majestic and renowned coastal roadways in the US and certainly the most iconic in California is the only drivable beach road in California. There is so much to explore and discover along this 100-mile stretch that it is almost impossible to see it in three days. But you will be surprised how much you can see during your visit here. With so much to see and do along Highway One, it will surely leave the opportunity to come back and discover more of what this coastal stretch in San Luis Obispo County has to offer.
Highway 1 Discovery Route Communities – San Luis Obispo's Stretch of Hwy 1
(Click One of the Communities for More Info)
Ragged Point (Gateway to Big Sur)
Edna Valley and Arroyo Grande Valley Wine Regions
Top Attractions:
Wide-open spaces; rugged, picturesque coastline; uncrowded and expansive beaches; award-winning coastal wineries; Hearst Castle; a variety of outdoor adventures; uninterrupted hiking and biking trails; an abundance of wildlife viewing; wellness activities; along with farm-fresh and ocean-fresh cuisine.
25 Hidden Secrets Along Highway 1 – Did you know there are 25 hidden secrets to discover during your 100-mile journey along Pacific Coast Highway?
Let's start with #1 and take it from there. Our journey included select highlights from these "Hidden Secrets" Check out the Highway One Discovery Route website to learn about these hidden secrets along the Highway One Discovery Route.
Come along with us on our 3-day journey along California's Majestic Pacific Coastline in San Luis Obispo County. SLO Country!! Check out Highway One Discovery Route
DAY ONE
Drive time – 3.5 Hours – Our Drive Time from the Bay Area to Cambria took us along a scenic drive south from the 101 Freeway over to Highway 1 for 233 miles and 3.5 hours, arriving just in time for lunch in Cambria.
Linn's Restaurant in Cambria for Lunch
They are famous for their Olallieberry Pie – In the heart of the town of Cambria, you will find this well-known retro pie shop and café, which offers indoor dining and take-out. They also have a family and dog-friendly patio. It is the perfect opportunity to immerse yourself in the easygoing Cambria lifestyle. You just can't miss one of their homemade pies. Of course, you must try their famous Olallieberry Pie, but there is also Old-Fashioned Apple, Raspberry-Rhubarb, and Peach Blueberry. You can even get them in single-serve size too! And if you can't live without one of their pies, you can even order them to be delivered. What a treat!
In addition to the café, there is also Linn's Gourmet Foods, where you will find all of the genuinely local flavors of Linn's packaged comfort foods. They offer everything you can imagine to stock your pantry and get creative in your kitchen. You can also order from them and ship to anywhere in the US. I can assure you after my visit. I am still ordering yummy delights from their website.
2277 Main Street, Cambria, CA 93428
805-927-0371
Website – https://linnsfruitbin.com/
Stepladder Ranch & Creamery Tour – 2pm
Stepladder Creamery makes small-batch, award-winning cheese on their farm on California's Central Coast. As a farmstead creamery, they raise their goats on the farm and make cheese from their milk, which allows them to manage every aspect of their cheese production. You can do a complete tour of the production facility and the farm and a cheese tasting after the tour.
Though they are temporarily closed to the public, you can still find their cheeses to purchase at stores around the western region and at farmers' markets. And if you are interested in a unique getaway, you can escape to the family ranch which they rent out. It is a 5-bedroom, 4-bath luxury farmhouse complete with a Chef's kitchen and a large family room. Check out "The Big House Rental" at Beach-N-Bay Getaways
4450 San Simeon Creek Road, Cambria, CA 93428
805-395-3015
Website – https://www.stepladdercreamery.com/
Stolo Family Vineyards – Afternoon Visit
They are located at the southern gateway to Big Sur in Cambria. Stolo Family Vineyards is tucked into an unspoiled corner of California's Central Coast. On our visit, we discovered their estate-grown Pinot Noir, Syrah, Chardonnay, Sauvignon Blanc, and Gewürztraminer. In the summer, they offer their "Music in the Meadow Series" to private members, neighbors, and explorers in their intimate corner of the Central Coast. The setting is divinely charming, nestled amongst the vineyards and surrounding hills.
3776 Santa Rosa Creek Road, Cambria, CA 93428
805-925-3131
Website – https://www.stolofamilyvineyards.com/
Cass House – Afternoon – Check-in
This refined 1875 Guest House offers four elegant rooms that were completely restored in 2008. This historic Inn is in the heart of the charming coastal town of Cayucos, with the beach being right across the street. Hiking trails are close by, and the Paso Robles Wine Trail is only a 30-minute drive away. An attached venue, formerly the Cass House Grill, has been transformed into a desirable event space spacious enough for weddings and retreats. And what a perfectly romantic setting for a memorable wedding.
222 N. Ocean Avenue, Cayucos, CA 93430
805-995-3669
Website – https://www.casshousecayucos.com/house
Afternoon Activities
Stroll Around the quaint town of Cayucos – Their slogan is "Last of the Beach Towns" It is truly a step into the past as it still maintains its laid-back, easygoing vibe. With a small population of roughly 3,000, you will still explore miles of quiet, unspoiled beaches and their iconic public fishing pier. The 982-foot-long pier first opened in the 19th century when Captain James Cass sailed there from New England, where he determined that the area was perfect for a shipping port. Sunsets are still as magnificent as ever.
Schooners Wharf for a Beverage and an Appetizer
They pride themselves on serving the most delicate wild-caught fish and sustainably raised meat along with the freshest of local produce. The view of the ocean from the deck is mesmerizing, and often while you are sipping your cocktail or noshing on your seafood appetizer, you may catch a glimpse of the migration of gray whales and frolicking dolphins dancing in the sea. Time moves a little slower in Cayucos, but all the better as there is so much serene beauty to take in.
We took a short stroll over from the Cass House to Schooners Wharf, and what a treat it was. It was a warm sunny afternoon on the uncrowded deck as I relished in their famous Mouse Rock Mai Tai, and my husband had a Lost Coast Tangerine Wheat beer which quenched his thirst on that warm sun-drenched day. Picture postcard perfect! Their legendary Calamari and Crab Cakes are an absolute must-try!
Website – http://schoonerscayucos.com/
171 N. Ocean Avenue, Cayucos, CA 93430
805-995-3883
DAY TWO
Bijou Bakery Morning Breakfast at the Bakery at Cass House
The Bakery at Cass House is now called Bijou Bakery. You will delight in their homemade baked selections created by bakery director Jeniece Grimshaw, a classically trained pastry chef with a California approach fused with French technique.
Located at the Cass House 222 N. Ocean Avenue, Cayucos 93430 – open Thursday to Monday, 7 am to 1 pm
805-995-3669
Website – https://www.bakerybijou.com/
Hearst Castle – Mid-Morning Tour
Along the way
Before our visit to tour Hearst Castle, we made a stop at San Simeon Cove, with a walkout to the pier to take in the fantastic views of William Randolph Hearst's majestic Hearst Castle from the seashore.
Hearst Castle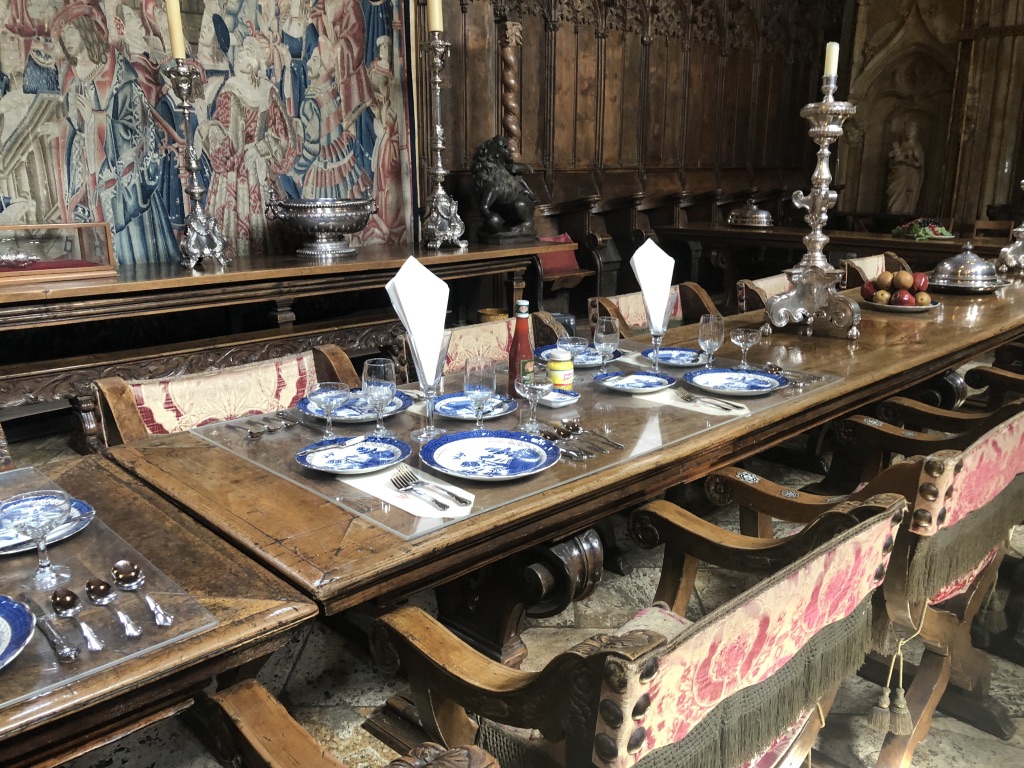 The Hearst Castle was formerly known as "Las Cuesta Encantada" (Spanish for "The Enchanted Hill ."This historic palatial estate in San Simeon was the brainchild of the publishing tycoon – William Randolph Hearst. The castle took almost 30 years to complete in 1947. It is now a museum open to the public as a California State Park and is registered as a National Landmark and a California Historical Landmark. The swimming pool is a sight to behold and is sometimes referred to as the "most sumptuous swimming pool on earth."
In 1919 Hearst inherited 11 million dollars (equivalent to $164,197,697 in 2020). This 90,000 square-foot mansion was visited frequently by Hollywood notorieties such as Clark Gable, Charlie Chaplin, Cary Grant, and Greta Garbo, to name a few. The Hearst family still retains ownership of the majority of the 82,000 acres.
Hearst Ranch Winery and Lunch at from Sebastian's General Store
After a two-hour tour around the castle, we headed down to the Hearst Ranch Winery and had a delicious lunch along with tasting several varietals.
The winery's San Simeon tasting room overlooks a breathtaking bay beside Highway 1 just across from Hearst Castle.
Their historic Sebastian's General Store is undergoing extensive restorations. In the interim, their tasting room has moved to a larger, cliffside building across the street. You can still order food from Friday to Sunday from their food truck. Or, on other days of the week, there is a plentiful supply of cheese and charcuterie items in their deli case.
You can also visit the main winery at their Paso Robles Tasting room at the Saunders Vineyard. 7300 N River Road, Paso Robles, CA 93446
Hearst Ranch Winery – San Simeon Location – 442 SLO San Simeon Road, San Simeon, CA93452
Website – https://www.hearstranchwinery.com/
Elephant Seal Viewing at the Piedras Blancas Rookery
A quick stop to admire the majestic beauty of the Elephant Seal covered beaches and how serene they are grazing in the sun-drenched sand.
This is the only elephant seal rookery globally that is easily accessible, free, and open to the public every day of the year. After lunch just north of Hearst Castle, we were enchanted by the sleeping giants napping along the seashore. The elephant seals were indeed a sight to behold. You won't miss seeing them; there is excellent signage on where to pull over and park.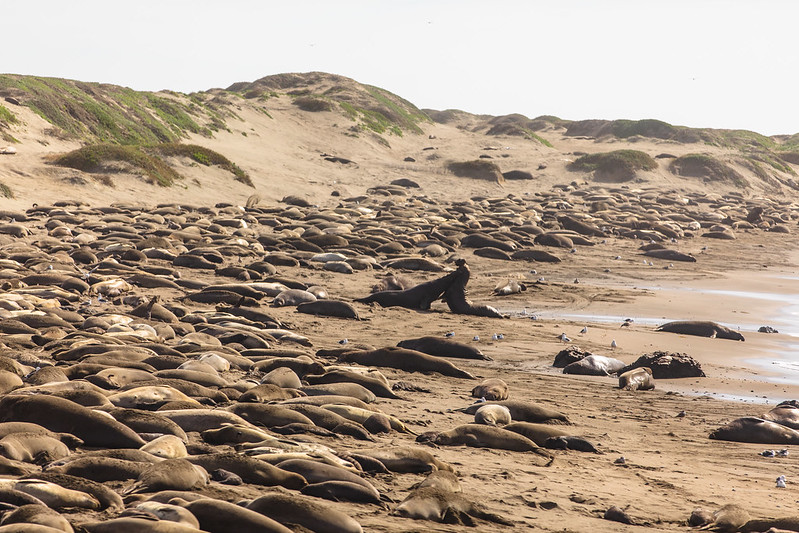 Piedras Blancas Rookery
How to get there Map 
Morro Bay and Morro Rock Natural Preserve After lunch
Morro Rock on Morro Bay is the most recognizable historic landmark in Morro, standing 576 feet tall and perched on the Pacific Ocean's edge. It is home to nesting Peregrine Falcons and is part of a chain of nine Volcanic peaks that extend from San Luis Obispo to Morro Bay, known as the Nine Sisters.

Afternoon and Evening Activities
Avila Village Inn in Avila Beach – Check In
Just off Highway 101, the Avila Village Inn is only minutes from beautiful beaches, incredible golf, fine dining establishments, and nearby wine tasting. Nearby you can take a beach hike where Avila Beach offers all levels of hikes from strolls to strenuous trails throughout the hills hugging the coastline.
Their accommodations are exquisite and well-appointed. They offer everything you could hope for in a coastal getaway, from the plush standard guest room to a one-bedroom "Grand Escape Suite" with a private hot tub and balcony. You couldn't ask for more comfort and tranquility for a stay by the seashore.
6655 Laurel Place, Avila Beach, CA 93424
805-627-1810
Website – https://www.avilavillageinn.com/
Avila Beach – Bob Jones City-to-Sea Trail
After we arrived, we took a leisurely bike ride along the bike paths down to the town of Avila Beach. Check out complimentary bikes at the Inn and explore the coastal village of Avilla Beach. We had such a gentle leisurely ride into the village of Avila, and while there, we checked out the many boutique shops and discovered many excellent dining establishments. The beachfront setting is magnificent.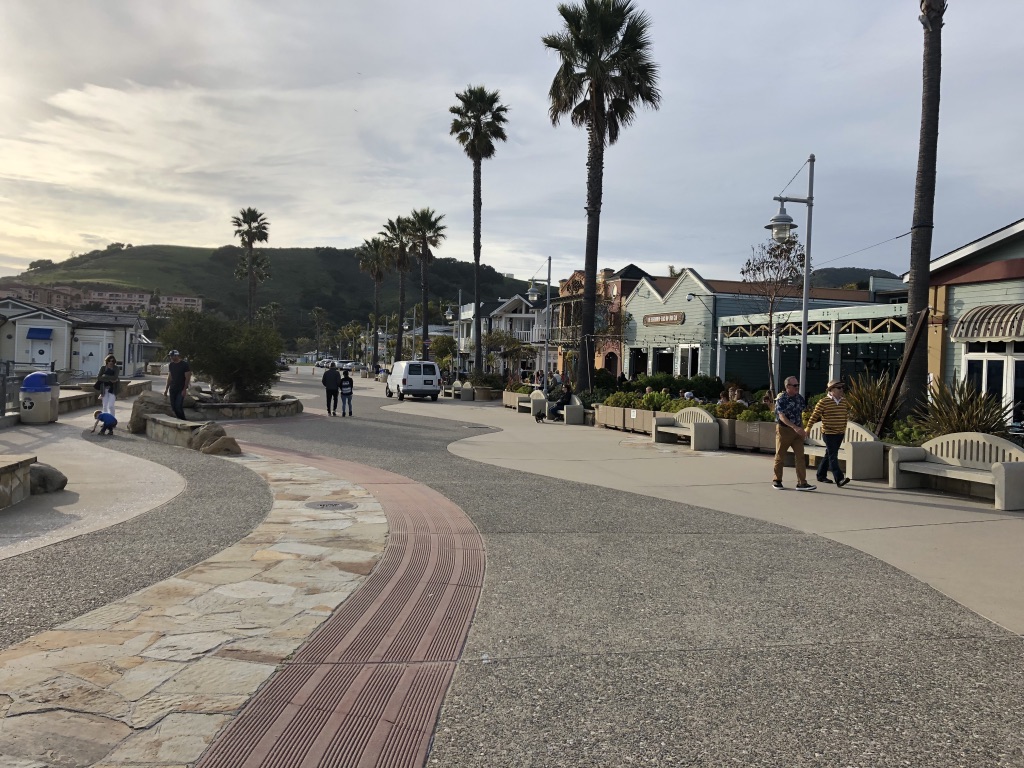 Blue Moon Over Avila
Dinner at the Blue Moon Over Avila – Wine Bar and French Bistro – "Globally Influenced Cuisine. Seaside Ambiance"
They offer wines from around the world along with expertly prepared dishes in a beautiful seaside setting on California's Central Coast. Evening dining there is exquisite, particularly when dining at one of their outside tables, viewing the serene sunsets while listening to the melodic sounds of the gentle waves rolling into shore.
Their menu is specifically created with seasonal ingredients of the finest quality, from imported cheeses and charcuteries to the freshest products, seafood, and prime meats. A must-try is their Escargot, the Steak Tartar "Parisienne" and of course the Coq Au Vin. And be sure to save room for one of their heavenly desserts.
460 Front Street, Avila Beach, CA 93424
805-627-1810
Website – https://www.bluemoonoveravila.com/
DAY THREE
Woodstone Market Place 9 am Breakfast
Adjacent to the Avila Village Inn, a few steps away, we strolled into the popular, locally renowned Woodstone Marketplace. Their breakfasts are so delicious and made to order. Their omelets were the perfect start to another day of exploration.
6675 Bay Laurel Place, Avila Beach, CA 93428
805-595-1018
Website – http://woodstoneavila.com/
Sycamore Mineral Springs Resort & Spa
Hot Tub Soak – Mid-Morning Relaxation Time
In addition to its terraced natural hot springs, this 3-star 100-acre resort offers the perfect retreat with its beautifully appointed upscale rooms and suites. Many of the rooms come with their own private mineral hot tub from the room or access to their own open-air hillside hot tub.
This unique getaway offers its own private enclave in the midst of a magical setting with Zen-like hot tubs in private outdoor cabanas perched throughout the property. Sycamore offers 24 open-air naturally heated mineral spring hot tubs situated throughout the peaceful tree-canopied hillside. The hot tubs are open to the public and are reserved by the hour, with reservations required. Keep in mind that no outside alcohol is allowed. Just bring your peace of mind. Be prepared to relax during your one-hour journey in the healing mineral waters. You will depart after your experience leaving with your well-being and soul having been nourished with calm and serenity. You couldn't ask for a more perfect way to start your perfect day!
1215 Avila Beach Drive, San Luis Obispo, CA 93405
805-595-7302
Website – https://www.sycamoresprings.com/
Avila Valley Barn – Late Morning
This well-known barn property in Central California is a family-owned farm and marketplace with local produce, fresh baked goods, and a smokehouse barbecue. They also have a hay maze, pony & tractor rides for the younger patrons. They are conveniently located on Highway 101 in the beautiful Avila Valley. The enticing aromas from their country bakery will lure you into their onsite market. There you will find their buttery, flakey fresh homemade pies made with whole fruit. My oh my, they are truly delicious! Be sure to grab some BBQ from their Chicken Shack & Smoke House.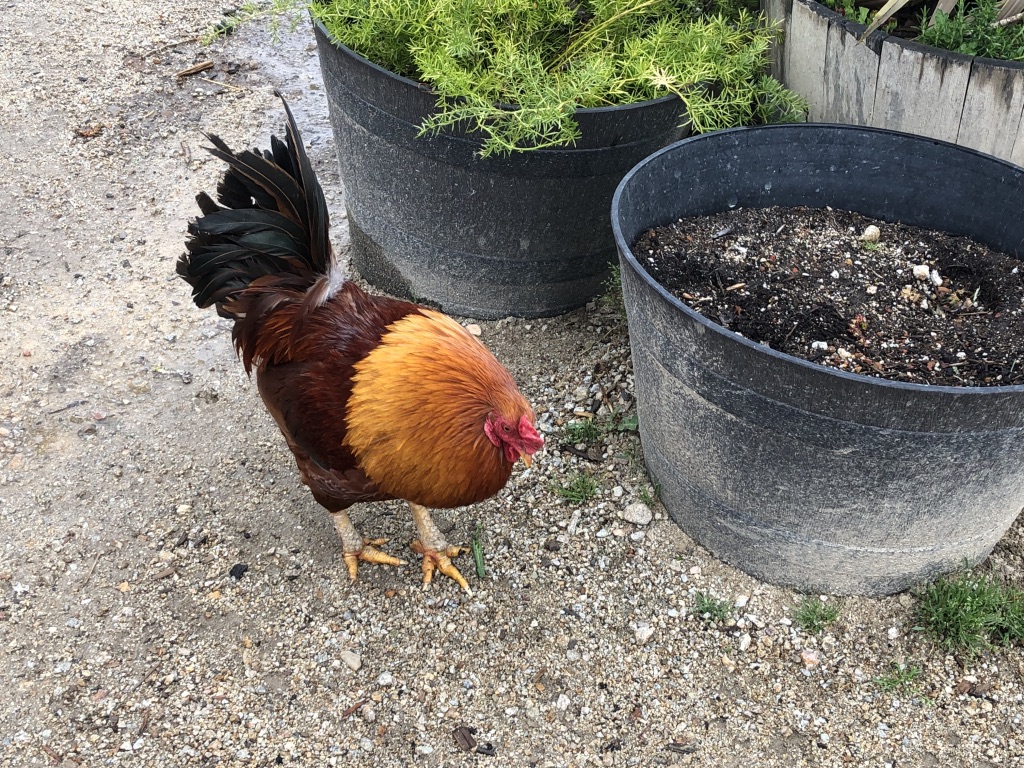 They close for the winter and will reopen in mid-May.
560 Avila Beach Drive, Avila Beach, CA 93405
805-595-2816
Website – https://www.avilavalleybarn.com/
Sinor Lavallee Winery
Avila Beach Noonish -Wine Tasting
The Sinor Lavallee wine cellar is located in the heart of Avila Beach, where they specialize in wines grown 1.2 miles from the Pacific Ocean at their estate Bassi Vineyard near Avila Beach, in the heart of San Luis Obispo wine country. Their wines naturally reflect the coastal Terroir of the region and the passionate viticultural handwork that they bring to their vines and soils.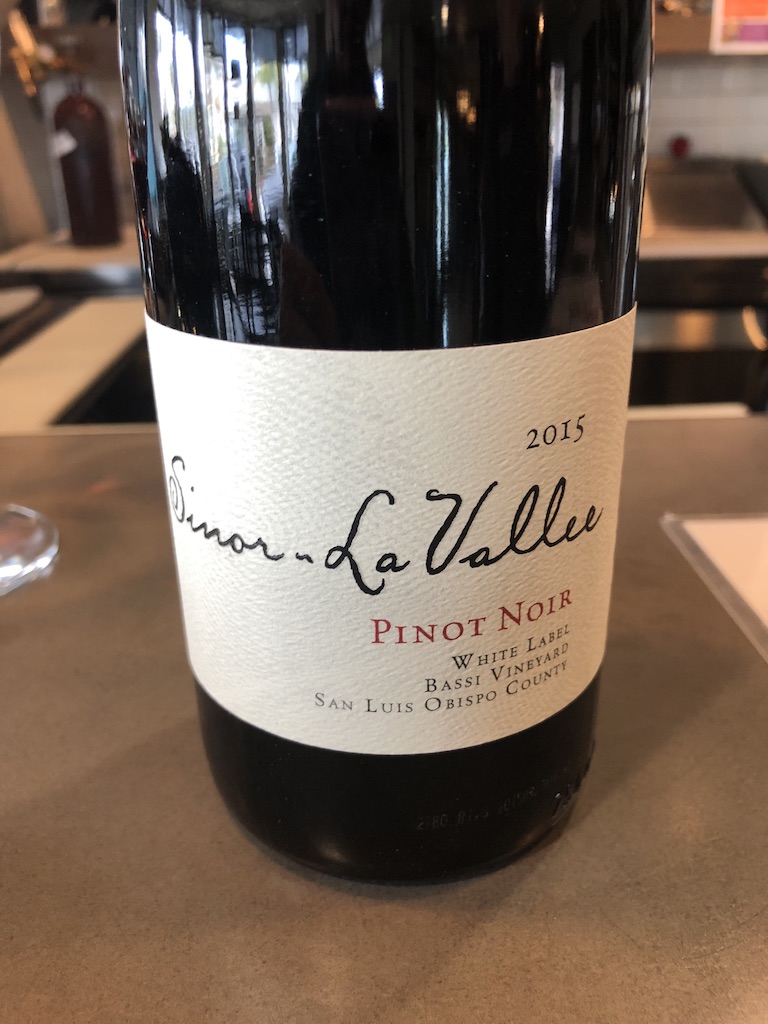 The varietals that they produce: Pinot Noir, Syrah, Chardonnay, Albariño, Pinot Gris, and Grenache.
550 1st Street, Avila Beach, CA 93424
805-459-9595
Website – https://www.sinorlavallee.com/
Check out more adventures and discoveries when we journey into the Paso Robles Wine Regions in Part Two of our Central California Road Trip Adventures!