California's Michelin Star Restaurants The Least Expensive and The Priciest! *
Dining at a Michelin Starred Restaurant is not entirely out of reach or out of your price range for enjoying a fine dining experience at a Michelin restaurant in California. In fact, almost 30% of the Michelin Starred restaurants are affordable comparatively by Michelin standards and average prices.
California reigns with its many renowned Michelin Star Rankings holding the most Michelin Star Restaurants by state in the United States with 85 award-winning starred dining establishments in 2022. If you are a foodie traveler and choose your vacation destinations based on dining, California should definitely be on your list for your culinary travel radar. In fact, many people actually steer away from the highly coveted Michelin-starred restaurants because of the association that Michelin associates with pricey, and that means expensive meal bill.
The very stealth and highly respected Michelin inspectors have praised California as "an international culinary destination and leader of the industry."
For me, who lives in the food mecca of the Napa Valley, I constantly come across many people who visit here are heading here strictly for the cuisine and the wine of course. The first thing they ask about and want to experience is Thomas Keller's famed French Laundry, and inquire how do they get a reservation.
In San Francisco, people are flocking to the recently top-awarded chef Dominiques Crenn's Atelier Crenn, now outpacing French Laundry on price. Both have waiting lists to get a coveted reservation longer than your kid's Christmas lists. Crenn is the only woman in the United States to win 3-stars from Michelin.
The wait to get into one of these 3-star winners can seem like an eternity. However, the wait is definitely worth it. If you don't like waiting and you don't want to spend a good portion of your vacation budget at one restaurant, surprisingly, many addtional Michelin starred options are out there and will absolutely please your palate and your pocketbook.
The diversity of cuisines offered is immense, and these 85 Michelin-starred restaurants range from traditional fine French cuisine to Japanese omakase, all vegetarian or vegan, locally sourced farm fresh, or Italian that will make you think you are dining in Italy. Pretty much any world cuisine can be found here on California's turf. Even the least expensive Michelin restaurants don't cut corners on ingredients, flavor, and creatively inspired menus.
It has been widely assumed that the more stars, the more expensive! Yes, that is true; there are many Michelin-starred restaurants here in California that will indeed dig deep into your pockets. However, the misnomer is that there are more than you would expect to find as quasi-affordable ones that won't actually break the bank. There are at least 30 that are more affordably approachable and kinder to the wallet than the pricey Michelin 3-star establishments. That equates to almost 35% of Michelin's ranking restaurants being more affordable and lesser expensive in California.
It is still true that Europe and France, in particular, the birthplace of the coveted Michelin guide, are home to the largest number of Michelin-starred dining establishments in the world. There you can still find and dine on an exquisite meal that will cost less than $30 euros or $30 dollars, excluding wine per person. Though you won't quite find the same low prices as in Europe, you will be happy to know that you don't have to fly across the pond to find Michelin-starred restaurants you can actually afford. In California, 24 new restaurants were promoted to their first 1-Star status in 2022.
What does it take to earn a Michelin Star and get recognized by the Michelin Guide? There are five assessment criteria that both local and international inspectors have adhered to for more than a century.
The Guidelines to Being Awarded a Michelin Star
Using Quality Products – Using fresh produce is essential; it is not imperative for restaurants to use premium and luxe ingredients, such as truffles, foie gras, and turbot, in order to get the attention of inspectors.
Mastery of Flavor and Cooking Techniques – Besides the quality of food, cooking techniques also matter. There has to be good attention to detail down to the kitchen-to-table serving time.
Personality of the Chef in the Cuisine – originality is important; the chef's character should be put on a plate. This demonstrates uniqueness and individuality and helps distinguish the restaurant from other top restaurants.
Value for Money – By providing diners with a total dining experience, the money paid will definitely be worth it.
Consistency of Food – No bad days are allowed at a Michelin-starred restaurant.
Michelin stars are given out on a scale of one to three stars, with only the top establishments in the world qualifying. To earn one Michelin Star, a restaurant needs to be "a very good restaurant in this category". For two stars, it needs to be "excellent cooking, worth a detour". For Three Stars, a restaurant must serve exceptional cuisine, worth a special journey,"
The most affordable and least expensive Michelin-starred restaurants were selected by the most affordable 3-course meals currently available. They have to offer a tasting menu under $200.
In many cases, finding a more affordable option means switching dinner dining to lunch dining or trying the menu of the day rather than the tasting menu, or choosing 3-courses á la carte.
The Least Expensive Michelin Restaurants in California
These are not in any particular ranking order; they are grouped by region. All of the restaurants listed below are rated as 1 Michelin Star *.
The most affordable Michelin-starred restaurant in California is Mourad, located in San Francisco, offering Moroccan-inspired dishes created with local flavors and traditional Moroccan spices. Their most affordable offering is a 3-course menu starting at $45 per person. This dining hotspot is a go-to for techies working in the area, foodies, and of course, tourists flock to this popular dining establishment at the base of the PacBell building.
Another price-pleaser is the popular Rustic Canyon in Santa Monica, where you can easily dine for just under $50 per person. You will dine in a relaxed setting on creative dishes with a focus on local cuisine and farm-fresh ingredients with plates created by Chef Jeremy Fox.
And heading a little bit further south to San Diego, you can also find a 3-course meal for under $50 at Soichi where you will find traditional Japanese cuisine along with sushi and sashimi.
THE LIST OF THE LEAST EXPENSIVE MICHELIN STAR RESTAURANTS IN CALIFORNIA
Here you will find everything you want to know about the most affordable Michelin Restaurants in California, along with excerpts from the 2022 Michelin Guide descriptions, along with average costs and locations.
Northern California
The Kitchen – Sacramento

Since opening in 1991, The Kitchen has felt like a party from start to finish, hosted by the energetic Chef Kelly McCown. Diners are encouraged to get up and walk around, maybe even peek into the kitchen to chat with the cooks. Really like that truffle dish? The chef invites you to ask for seconds. Having fun is central to everything here. The menu changes monthly and features far-reaching inspiration.
Costs: $165 per person tasting menu
2225 Hurley Way, Sacramento
La Toque – Napa

Chef Ken Frank has been a California mainstay ever since he opened this fine-dining lair first on Sunset Blvd in Los Angeles and then moved his popular restaurant La Toque to the Napa Valley in 2008 in Rutherford. When the Westin Verasa Hotel in Napa opened its doors Chef Ken relocated his premier restaurant to the hotel in the heart of Napa. La Toque can pricey depending on the extras like foie and truffles alas well as vintage selections from the extensive wine list. Though rest assured you can easily have a wonderful dining experience for under $200 per person excluding wines. The signature tasting menu takes broad creative culinary cues. Highlights include roasted rack of lamb with Red Hawk aligot potatoes as well as a dry-aged Liberty Duck breast with za'atar cherry coulis. A full vegetarian-tasting menu is also available.

Costs: $125 for the vegetable tasting menu to $225 for the tasting menu
1314 McKinstry Street, Napa
Adega – San Jose

Adega is Portuguese for "wine cellar," and following suit, this dining room stocks over 200 vintages that are rarely seen on these Western shores. It's the ethos here where Chef David Costa and Pastry Chef Jessica Carreira create an appetizing menu with a perfect blend of pristine local produce and top-notch, imported ingredients.
Costs: $199 7-course menu per person
1614 Alum Rock Avenue, San Jose
Auberge du Soleil – Rutherford (Napa Valley)\

The chef's tasting menu invites guests to control how their experience unfolds by choosing dishes. Begin with an elegant soup of sweet white corn soup poured tableside. Layered with bay shrimp and a cube of toasted brioche topped with tarragon crème fraîche, it is rich and creamy. Dishes continue to dazzle all the way through to dessert, where a stunning fig plate, complete with lemon gelée and fig leaf gelato, is an absolute delight.

Costs: $165 for 4 courses; $145 for 3 courses; $190 tasting menu
180 Rutherford Hill Road, CA
Plumed Horse – Saratoga

This inventive kitchen turns out upscale modern cooking. Duck consommé poured tableside and enhanced with meaty mushrooms and a bright English pea flan, is as impressive to the eye as it is to the palate, while locally sourced abalone is finished with XO sauce for a pop of flavor. The decadent black pepper- and parmesan-soufflé with an uni petal is of the dive-right-in variety.
Costs: $195 tasting menu
14555 Big Basin Way, Saratoga, CA
Selby's – Redwood City

This destination-worthy restaurant drips with old-school Hollywood charm, matched by the seemingly effortless poise of the sharply dressed service team.
The kitchen team excels at modern takes on classic American cuisine, which gets an extra boost from SMIP Ranch—their private farm. Many dishes resemble familiar steakhouse signatures, but they are noticeably elevated here.
Costs – $80 3-course prix-fixe dinner menu per person
3001 El Camino Real, Redwood City, CA
Gary Danko – San Francisco

The elite meet to eat at this throwback favorite which has been hosting well-heeled residents and visitors since the 90s. While Gary Danko may not be on the cutting edge of fine dining, its top-notch wine list and outstanding service epitomize old-school luxury.
The menu focuses on classic cuisine with some global twists; diners can create their own three- four- or five-course prix-fixe or hand over the reins to the chef's tasting menu.
Costs: $67 5-course tasting menu; wine pairing $125 per person
800 North Point St, San Francisco, CA
The Village Pub – Woodside

Despite the sophisticated setting, the cuisine here is surprisingly approachable, from platters of house charcuterie served with fire-warmed artisan bread to the superb lobster bisque with braised new potatoes and fennel available in both the cozy front lounge and more formal dining area. It's there that the kitchen shines its brightest, though, with such elaborate entrées as ricotta gnudi neatly arranged with chanterelles à la Grecque, tender squash, and golden raisins.
Costs: $89 per person 3-course prix-fixe dinner menu; $75 3-course prix-fixe brunch menu; $49 2-course prix-fixe lunch menu
2967 Woodside Road, Woodside, CA
Mourad – San Francisco

Chef/owner Mourad Lahlou's eponymous restaurant boasts a boldly designed space replete with soaring ceilings, glowing central columns, and a superb (suspended) wine cellar. Chef Lahlou's expression of Moroccan cuisine is peppered with local and contemporary influences like maple and brown butter, as well as more traditional inflections such as chermoula and preserved lemon.
Costs: $45 3-course menu
140 New Montgomery Street, San Francisco
SPQR – San Francisco

Chef Matthew Accarrino's mingling of Italian and Californian elements makes for satisfying cooking, and the best of the season's produce is highlighted in the five-course prix-fixe menu. The meal might begin with a crespelle with pork belly, fennel, and persimmon or a chicken liver terrine with rhubarb and wood sorrel.
Costs: $92 for a 5-course menu
1911 Fillmore Street, San Francisco
Sorrel – San Francisco

Trained at Quince, Chef Alexander Hong has a true gift for pasta at this Pacific Heights perch. Smoky potato zlikrofi drizzled with sharp plum mostarda and shaved horseradish or thick strascinati bathed in a 'nduja-infused sauce with tender butter beans and lovage are two highlights. His ricotta gnudi are exemplars of the form: cloud-soft, accented by crisp fried sage and bright pops of sour cherry.
Costs: $165 tasting menu; $95 optional wine pairing
3228 Sacramento St., San Francisco
Spruce – San Francisco

Set in one of San Francisco's snazziest neighborhoods, Spruce draws a regular following thanks to its undeniably elegant take on Californian cuisine, matching refined simplicity with impeccable seasonal ingredients. The prix fixe menu presents no shortage of options; a starter of fluffy ricotta gnudi is bathed in a tangy sauce Vierge and capped with crisp guanciale, displaying a keen sense of balance.
Costs: $89 3-course menu
3640 Sacramento Street, San Francisco
Wakuriya – San Mateo

Innovative, serious, and well-established, Wakuriya successfully blends a deep respect for the kaiseki tradition with a contemporary touch. This is largely thanks to the lone chef behind the counter, Katsuhiro Yamasaki; his wife deftly manages the dining room.
Each month brings a new, refined menu that combines the chef's personal style with superlative Japanese and Californian ingredients.
Costs: $158 9-course chef Katsuhiro Yamasaki menu
115 De Anza Blvd, San Mateo
Wako – San Francisco

The omakase (with a choice of two menus of varying length) may be the only option on offer, but rest assured, as it's available throughout the restaurant. Nevertheless, a seat at the ubiquitous counter is likely to deliver a happier outcome.
From the non-sushi items, diners may be presented with poached monkfish liver, a creamy potato croquette dolloped with salmon roe, or a salad of shaved apple and mizuna. The real knockouts, though, arrive on rice: squid with a touch of shiso and Meyer lemon zest; silky salmon with house-made yuzu kosho; custardy uni imported from Japan, wrapped in roasted seaweed.
Costs: $95 10-piece chef's choice sushi tasting menu with small bite dish
211 Clement Street, San Francisco
Mad Cap – San Anselmo

Upscale yet approachable, Madcap is one of the Bay Area's best for contemporary dining. Chef/owner Ron Siegel worked at some of the West Coast's more renowned kitchens, including The French Laundry and Madcap reflects much of his background, but at its soul, this is a humble hangout.
Costs: $125 11-course chef's tasting menu
198 Sir Francis Drake Blvd, San Anselmo
Southern California
Soichi – San Diego

Named for Chef Soichi Kadoya, this intimate Japanese restaurant has made a name for itself in University Heights. There are two omakase options, as well as several à la carte items. The chef may be chatting up diners, but make no mistake—this food shows serious focus.
Costs: $135 omakase, $48 petit omakase
2121 Adams Avenue, San Diego
Rustic Canyon – Santa Monica

Chef/partner Jeremy Fox and Executive Chef Andy Doubrava's seasonal kitchen and wine bar has the feeling of a timeless institution. The market-inspired menu is proudly crammed with names of local farmers, and the kitchen's talent is clear from the first bite of roasted asparagus set afloat in cashew cream and topped with grilled, nearly pickled cherries.
Costs: $47 per person 3-course meal
1119 Wilshire Blvd, Santa Monica
Jeune et Jolie – Carlsbad

Flaunting a nouvelle-French sensibility, this very appealing French restaurant from Partner John Resnick and Executive Chef Eric Bost is dressed in shades of rose and flooded with natural light. The food turned out by the wide-open kitchen is top-notch, with a playful twist. This cooking also displays a mature direction, with solid ingredients, unique combinations, and beautiful presentations.
Costs: $105 4-course tasting menu
2659 State St, Carlsbad
Knife Pleat – Costa Mesa

The menu highlights imaginative dishes that weave technique with ingenuity. For starters, crisp-skinned sea bream in a simple beurre blanc is matched with fennel done two ways—braised then seared, as well as a bright "kraut." Close at the heels is an equally clever dessert, where a frosted meringue shell is cracked open to reveal a rhubarb sorbet with strawberry gelée.
Costs: $135 3-course prix-fixe menu
3333 Bristol Street, Suite 3001, Costa Mesa
Orsa & Winston – Los Angeles

A counter and open kitchen showcase the culinary pyrotechnics of Chef Josef Centeno, and the deeply robust prix-fixe flaunts all the fireworks—think peak-season ingredients infused with wide-ranging flavors.
The menu is inspired by the culinary traditions of Japan and Italy.
Costs: $125 5-course tasting menu
122 4th Street, Los Angeles
Q Sushi – Los Angeles

Authenticity and tradition are paramount in this extraordinary little sushiya. From the moment you walk in to the rapid succession of courses that follow, everything in this dining room seems steeped in a sense of calm. Meals typically begin with Chef Hiroyuki Naruke, who gracefully prepares every item and thoughtfully serves each diner. Edomae sushi arrives as an omakase of sublime fish, while other courses may commence with downright flawless sashimi and nigiri.
Costs: $150 lunch omakase, $300 dinner omakase
521 W. 7th Street, Los Angeles
Shibumi – Los Angeles

The multicourse kappo-style is the best way to experience this kitchen's creations. Dishes bring together a range of inspired Japanese flavors, but equal attention is given to texture and artistic presentations. Fixed menus here present a progression of courses selected by the chefs, which may include a few raw dishes. Highlights include wild fatty yellowtail with four-year-aged ginger and nori paste that packs a burst of umami.
Costs: Four different levels of their tasting menus 2-courses – $125 to 4-courses – $195
815 S. Hill Street, Los Angeles
Le Comptoir – Los Angeles

Dining here is a personal experience, emphasized by the fact that the chef is cooking and plating everything right before your eyes. Dishes are handled with care, with the chef focused almost entirely on vegetables—protein plays a subsidiary role. Keeping that in mind, anticipate the likes of a savory carrot velouté or morsel of cured squash, both of which are as satisfying as the supplemental grass-fed beef. Much of the produce arrives fresh from the chef's Long Beach garden.
Costs: $175 prix-fixe menu
3603 West 6th Street, Los Angeles
Kali – Los Angeles

Chef Kevin Meehan's credentials and locavore spirit are formidable, as are the eclectic wines and craft beers. Come for the dry-aged meats and exceedingly fresh seafood dishes. Imagine a distinct spin on local flavors and of-the-moment techniques, with creativity dominating each course to get a sense of what a meal here is all about. Everything paired with the hanger steak, like buttermilk-garlic jus and porcini mushrooms with roasted potatoes, tastes like its perfect complement.
Costs: $190 8-course tasting menu
5722 Melrose Avenue, Los Angeles
Maude – Beverly Hills

Chef Curtis Stone and his team have now set their sights on their own backyard, focusing on refined Southern Californian cuisine while highlighting California's finest ingredients. A multi-course tasting menu begins with a series of snacks before moving on to dishes such as nopales with jicama and avocado. Elegantly presented, it's an ode to the region's strong Mexican influence.
Costs: $125 9-course tasting menu
212 S. Beverly Drive, Beverly Hills
Gucci Osteria da Massimo Bottura – Beverly Hills

Chef Massimo Bottura has put the talented Mattia Agazzi in charge of this kitchen housed within the Gucci boutique on Rodeo Drive, and the results are very impressive indeed. This is cooking that is at once whimsical and grounded.
Costs: $170 for five courses
347 N. Rodeo Drive, Beverly Hills
Pasta / Bar – Encino

An industrial space with cement floors and funky lighting, this hip concept's tasting menu is one for the books. Offered in a separate area, drinks and a snack kick things off. The intriguing cuisine offers up such creations as fresh pasta pockets filled with black truffle, dressed with a vadouvan-spiced sauce and sprinkled with sunflower petals, or seared duck breast arranged with a fermented green garlic-filled agnolotti and orange-accented jus.
Cost: $195 Tasting Menu
16101 Ventura Blvd, Encino
Shin Sushi – Encino

Shin is named for the Tokyo restaurant run by his late father (spot the sign hanging behind the counter).
Despite its pedigree, the vibe is laid-back. Tables fill with as many diners ordering lunch combos as the omakase. The friendly chef's approach to shari is singular, and it makes a delicate base for some of the more unusual nigiri around, like a tiny bundle of Japanese chives tied with crispy nori and topped with bonito.
Costs: $200 Tasting Menu
16573 Ventura Blvd, Encino
Mori Sushi – Los Angeles

Perfectionists will thrill to a meal at this Westside sushiya, where everything from the homemade tofu to the kitchen's selection of seasonal fish is nothing short of exquisite. Everything inside the dining room is finely calibrated to highlight the wizardry behind the ubiquitous bar—soft lighting, white walls, wood accents, and handcrafted ceramics. Even the wine and sake list is restrained, with each varietal is specifically chosen to complement the fish.
Costs: $160 omakase
Pasjoli – Santa Monica

Chef Dave Beran's Santa Monica bistro is irresistibly charming, a breezy space buzzing with activity and accented with wood beams, exposed brick, and gleaming white kitchen tile. Brioche with chicken liver mousse and truffle jam or bay scallops with green garlic beurre blanc reflect an unapologetically French approach.
Costs: $175 Tasting Menu
2732 Main Street, Santa Monica
Central California
After cutting their teeth at top NYC kitchens, Daisy and Greg Ryan set sail for the west coast—settling into the confines of the Santa Ynez Valley. Their particular skill lies in blending phenomenal products with focused flavors and methods. This is cooking that tastes as good as it looks, and crowds keep coming for their unpretentious dishes.
Costs: $90 Tasting Menu
406 Bell Street, Los Alamos
The Most Expensive Michelin Star Restaurants in California
 If you have your heart set and are ready to dip into those pocketbooks and splurge, get ready for the culinary ride of your life and a dining experience that will create flavorful memories to last a lifetime. These luxury "Two" and "Three" star Michelin Restaurants in California are some of the priciest and most notable in the world.
The three most pricey are the French Laundry in Napa Valley, SingleThread in Healdsburg, and now outpacing them in price is Atelier Crenn in San Francisco. All three of these signature award-winning dining establishments are located in Northern California. So, if you are planning to splurge on a culinary adventure seeking out the best of the best and the priciest, then plan your next foodie trip to the region. They are driving distance apart, just rent a car when you arrive at SFO and then head into San Francisco to Atelier Crenn. Then off you go up the corridor of wine country to French Laundry in Yountville and then to Single Thread in Healdsburg. This highly anticipated journey is yours to behold. A true Platinum Experience!
Chef Thomas Keller – In 2005, Keller was awarded the three-star rating in the Michelin Guide for New York City for his restaurant Per Se. The following year he was awarded three stars for the French Laundry in the inaugural Michelin Guise for the San Francisco Bay area. At the peak of Michelin awards, Keller held a total of stars – 3 at Per Se, 3 at French Laundry, one at Bouchon, and one at the Surf Club Restaurant. He has also received numerous award accolades from the James Beard Foundation and the Mobil Guide.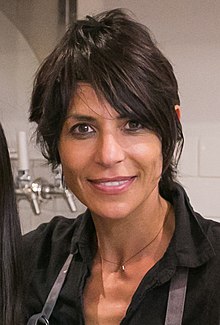 Chef Dominque Crenn – In 2011, she opened her restaurant Atelier Crenn in San Francisco, and shortly thereafter, the Michelin Guide awarded the restaurant a two-star ranking, making Crenn the first female chef to receive two stars in the United States. In 2016 she was awarded the Best Female Chef by the World's Best 50 Restaurants. In 2018 she not only earned her third Michelin Star by was also awarded the Best Chef: West by the James Beard Foundation.
Chef Kyle Connaughton – He is a contributor to the "Modernist Cuisine" series, a co-developer of the Culinary Science Bachelors Degree program for the CIA, and co-author of the book Donabe – Classic and Modern Japanese Clay Pot Cooking. In 2014 Kyle co-founded the culinary development firm Pilot R+D with Dan Felder, Dr. In the heart of downtown Healdsburg, one of the country's most accomplished chefs Kyle Connaughton, along with wife/farmer Katina Connaughton, bring you SingleThread Farm-Restaurant-Inn; a 3 Michelin-starred restaurant with five luxurious guest rooms. They earned their first 3 stars in 2019 and have held that accolade for the last 4 years!
If you are looking to run the whole gourmet gamut, then be sure to add in Quince in San Francisco, Benu in San Francisco, and Manresa in Los Gatos for a fully satisfying culinary road trip around the Bay Area.
These prices may look steep to you! However, even the pricey French Laundry doesn't come even close to the world's most expensive restaurants in the world. According to the recent study done by Chef's Pencil, French Laundry does not even rank in the top 15. The most expensive 3 Star Michelin in the world is Sublimotion in Ibiza, Spain, with a tasting menu cost of $1,740 USD per person.
Thomas Keller holds the most stars in the US, with a total of 7 to his name with his combined restaurant empire.
Northern California
Three Star ***
French Laundry – Napa

Costs: $350 plus per person, and wine not included

Single Thread – Healdsburg

$330 to $695 – Average prices $425 per person

Atelier Crenn – San Francisco

$365 to $490 – 14- course tasting menu

Quince – San Francisco
Manresa – Los Gatos
Benu – San Francisco
Two Star **
Southern California
Two Star **
n/naka – Los Angeles
Addison – San Diego
Sushi Ginza Onodera – West Hollywood
One Star *
Morihiro – Los Angeles
Q Sushi – Los Angeles
 * This list was created from the 2022 Michelin Star Awardees in California